Getting the Most Out of Your Ambassador Program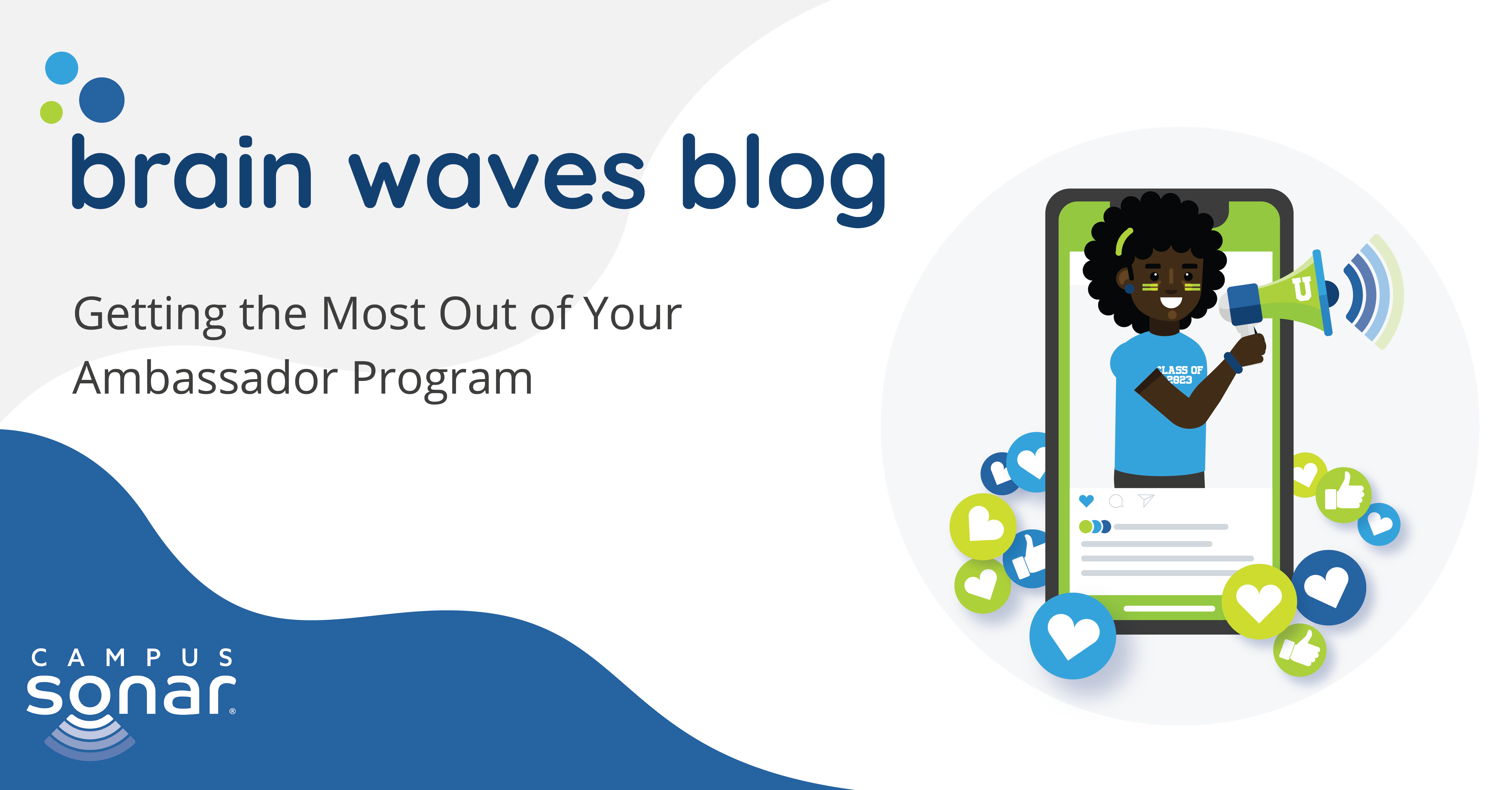 At the University of Central Florida (UCF), we've used influencer marketing with student social media ambassadors to create, collaborate, and distribute content on behalf of the university since 2018. We started the program by finding students who had a decent following on social media and grew it with students who showed eagerness and passion for UCF. The strength of the program and our contributing ambassadors allows us to reach a greater, more influential market of like-minded individuals and create authentic advocacy for our campus.
As we continue to grow the ambassador program, we focus on who we want to represent our brand on social media—someone who is trustworthy, active, and portrays the academic and student life experiences.
Goal and Purpose of UCF's Ambassador Program
Collectively, our ambassadors reach more than 25,000 like-minded individuals—students we may not reach with standard UCF brand messaging. Our international, out-of-state, and first-generation student ambassadors use their personal channels to help us reach new audiences. The overall goal of the program is to share and portray accurate depictions of the variety of experiences at UCF, while engaging our prospective and current audiences.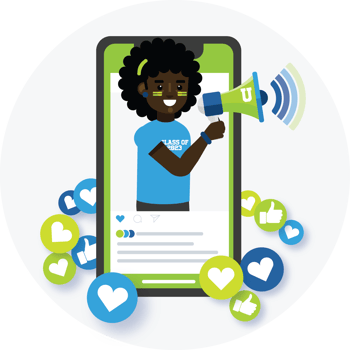 Operating Before COVID-19
Before the pandemic, we worked with our ambassadors in person, creating weekly content for prospective and current students. Our weekly "Knights on the Street" segment was filmed around campus with one ambassador hosting and interviewing other students. We also scheduled monthly meet ups with ambassadors for on-campus filming for TikTok and "Day in the Life" videos. We reconsidered all of these strategies when we went strictly virtual with our students due to the pandemic.
Pre-COVID-19 Examples
Operating During COVID-19
When UCF went virtual, I immediately turned to our ambassadors for social support. They quickly became imperative to navigating our social strategy during the pandemic. We went virtual with our weekly "Knights on the Street" segment—presenting our ambassadors with questions and having them record the answers from home. It instantly created a space for students to engage, learn from, and relate to other students who experienced everything the pandemic threw at them.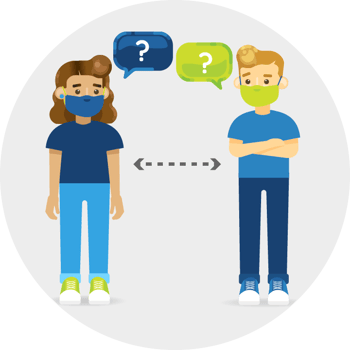 Another way we shared more of the student perspective is with our new "Takeover Tuesday" weekly segments. Each of our ambassadors determined a topic they wanted to cover, then they took over our account to answer questions about the topic and their experiences as a UCF student.
It goes without saying that the pandemic brought a lot of unknowns and changes to campus, so we also asked our ambassadors to do "Day in the Life" vlogs of what a day at UCF looks like now. The vlogs provide insight into distance learning, ways to stay involved as a student, and what a prospective student might expect. It helps get the word out to students that although campus is essentially closed, there are still virtual resources they can take advantage of, such as online workouts, telehealth, and tele-counseling services.
Examples During COVID-19
How We're Growing the Program
After about two years into our program, our ambassadors were applying by word-of-mouth. Recently we did our first official call on social media for ambassadors and received over 50 applications, including students from majors in civil engineering, biomedical sciences, AD/PR, and more. While the position is unpaid, it offers a unique experience in working with the UCF Communications and Marketing division and networking with professionals and other student ambassadors.
Students apply online where they tell us about themselves, upload a video on why they would make a good ambassador, and add any social posts that support their application. We like to have around 15–25 ambassadors at any given time to provide diverse majors, viewpoints, and interests so we connect with as many prospective and current students as possible. From the 50 applications we received in May, we accepted about 10 ambassadors total.
The program has proven successful for us and for the students who participate. You can read more about our program in this blog post.
Ambassador Testimonies
"I've really enjoyed being part of the social media ambassador team at UCF. The program has helped me become more outgoing and has pushed me outside of my comfort zone in a way that has made me grow more confident in myself and in my work." – Henry Byrne
"The UCF social media ambassador program has had a lasting impact not only on me as an ambassador, but to those I've come to interact with! I have students message me all the time asking more about UCF and how they're so excited to experience everything we document for themselves. It's empowering to know we're making a difference on our campus." – Jeremy Singh

"As a half-time online student, business owner, and a full-time employee, being a Social Media Ambassador has really given me a reason to make time to get back on campus. The energy on campus is like no other and there's nothing I love more than being part of a team that loves the school as much as I do." – Frank Barberena
"Being a social media ambassador is the coolest way to get involved on campus! I'm so grateful UCF let me use my voice to share my experiences and thoughts with others. I'm also so thankful for the friends I met and the fun memories I definitely won't forget!" – Kelsey Hundley
"I loved being a part of the UCF Social Media Ambassador program because it gave me the opportunity to create content for the student body and be a face for UCF students to recognize on campus!" – Lena Daniels
Don't miss a single post from Campus Sonar—subscribe to our monthly newsletter to get social listening news delivered right to your inbox.
This post originally appeared on Campus Sonar's Brain Waves blog.