For several years now, great schools (like University of Central Florida) have been recruiting and training student influencers. At Juniata College, we do the same and have been for several years. Much to our delight, some of our student influencers have gone on to become social media and marketing managers at nonprofit organizations, visitors' bureaus, colleges, and agencies across the U.S., which led us to some unanticipated partnerships lasting well beyond graduation.
Building Our Social Media Team
Our process for hiring, vetting, and training students as social media ambassadors goes something like this: we post a job description on our student employment intranet site and reach out to students and professors who might know influencers who'd be great social media managers for the college. Students apply, interview, and are vetted by me and my associate social media manager—our college has an employment program for students that rewards them for previous employment and leadership and I employ one student, each year, through this Juniata Associates program as my social media team leader.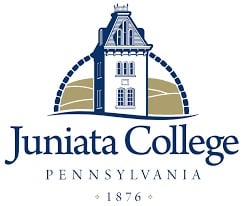 After we create a research community by hiring a student to manage each social media channel that Juniata operates—including Facebook, Twitter, LinkedIn, Instagram, and Snapchat—we begin the training process. Pro tip: utilize a membership to LinkedIn Learning (I find this incredibly useful) to set your team off on the right foot. The first assignment for our Twitter manager is to watch the LinkedIn Learning training titled "Marketing on Twitter." The Instagram Manager watches "Instagram for Business" and so on until each manager is trained on the network they manage. My associate social media manager starts with trainings about managing Facebook and LinkedIn as well as "Creativity Bootcamp" and "Learning to Write Marketing Copy."
The Juniata social media team also receives brand training where they learn our key messages, the tone we use to interact with followers, and a brief overview of controversy communications (I use the term "controversy communications" to describe scenarios when users are angry and post to our accounts about).
Social Successes
Once on-boarded, the social media team posts stories about the college, live tweets events, and brainstorms campaigns they'd like to host. They've had considerable success over the years. Thanks to our social media team, the college's historic speech competition earned 30,826 impressions and engaged 90 individuals, and Juniata's annual research symposium earned 39,160 impressions and engaged 253 individuals, including high school guidance offices, the National Association of International Educators, the Council on Undergraduate Research, and prospective students who double as social media influencers.
As you can imagine, some serious bonding happens each year within the team and I've found their camaraderie and trust inspiring. Some years, the dynamic is so strong that they debate responses to heated topics—these students do post faculty op-eds that rile our audience—in such a diplomatic and encompassing manner that it's like sitting in a senior leadership meeting. They are experts representing many groups and advocate for various approaches in their replies, but are also committed to the good of the whole college's perception. It's impressive to behold and, after interacting like this, these students often remain close on a personal and professional level well beyond graduation. As many managers do, I often have the privilege of staying connected to the team as well, and recently one of my former team members (now an alumnus) contacted me with an idea.
Meet Corey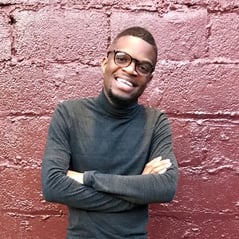 Last year, Corey Lacey, a digital content coordinator at the Baltimore Office of Promotion and the Arts, contacted me and asked if alumni could do Instagram takeovers. As an undergraduate at Juniata, Corey served as a student graphic designer and writer.
Shortly after Corey contacted me, our development team asked if the marketing team could assist in debuting three new annual fund initiatives that enabled donors to give to excellence in arts, athletics, and academics.
I quickly formulated a plan: I could line up three Instagram takeovers a week for three weeks and cover each excellence fund from the alumni perspective! I started with arts takeovers, identifying alumni who graduated in the past five years with impressive outcomes, then vetted them for Instagram savviness the same way I would a student. I looked for their comfort and consistency with the platform and noted their ability to create engaging Instagram stories, especially using new features.
After lining up athletics and academics takeovers, we were set. I created a handout for each user with guidelines.
Introduce yourself: Name, class year, what you loved about Juniata (share as much or as little as you'd like).
Describe your Juniata experience: Share your POE, top learning experience (one or up to three)—in or out of the classroom.
Explain how being a scholar athlete/artist/general scholar at Juniata felt: Athletics example: Talk about how your team helped you, your coaches, or in general how it felt to be an athlete at Juniata. Feel free to mention sport and position (if applicable) as well as memories that stand out.
Tell us where your education took you: What do you do now (career-wise)? How did the classes, people, or experiences at Juniata help you get there? "Today, I …"
Talk about your life now: My typical day looks like … During a typical day, the best parts are (include friends, family, depending on your comfort level) …
Conclude with an ask for support: Share the conclusion and how glad you are that Juniata played a role in your life. Share that you give back and/or ask others to give back to support the kind of Juniata experience you had.
With little extra effort, the takeovers were off and running—and they were a hit! Most received 1,200 or more views per story (which accounted for roughly 25 percent of our followers at the time). Corey also did a takeover, and made excellent use of the polling function, which was new to Instagram at the time.
Thanks to his help and guidance—and our ongoing partnership—we had influencers produce Instagram stories that delighted our audience—prospective students who are interested in who went to Juniata, why, and the impact it had on their career—and met a development goal. The entire campaign was carried out with little heavy lifting from our full-time marketing staff. In other words, we demonstrated that Juniata graduates could be articulate about how they built rewarding and creative careers and make substantive contributions to the world, which is our entire goal in the end.
Don't want to miss a single post from Campus Sonar? Subscribe to our monthly Brain Waves newsletter to get the latest and greatest about social listening in higher education delivered right to your inbox.
The post Creating Long-term Partnerships: Engaging Student and Alumni Influencers originally appeard on the Campus Sonar Brain Waves blog.