Staffing a Campus Social Media Team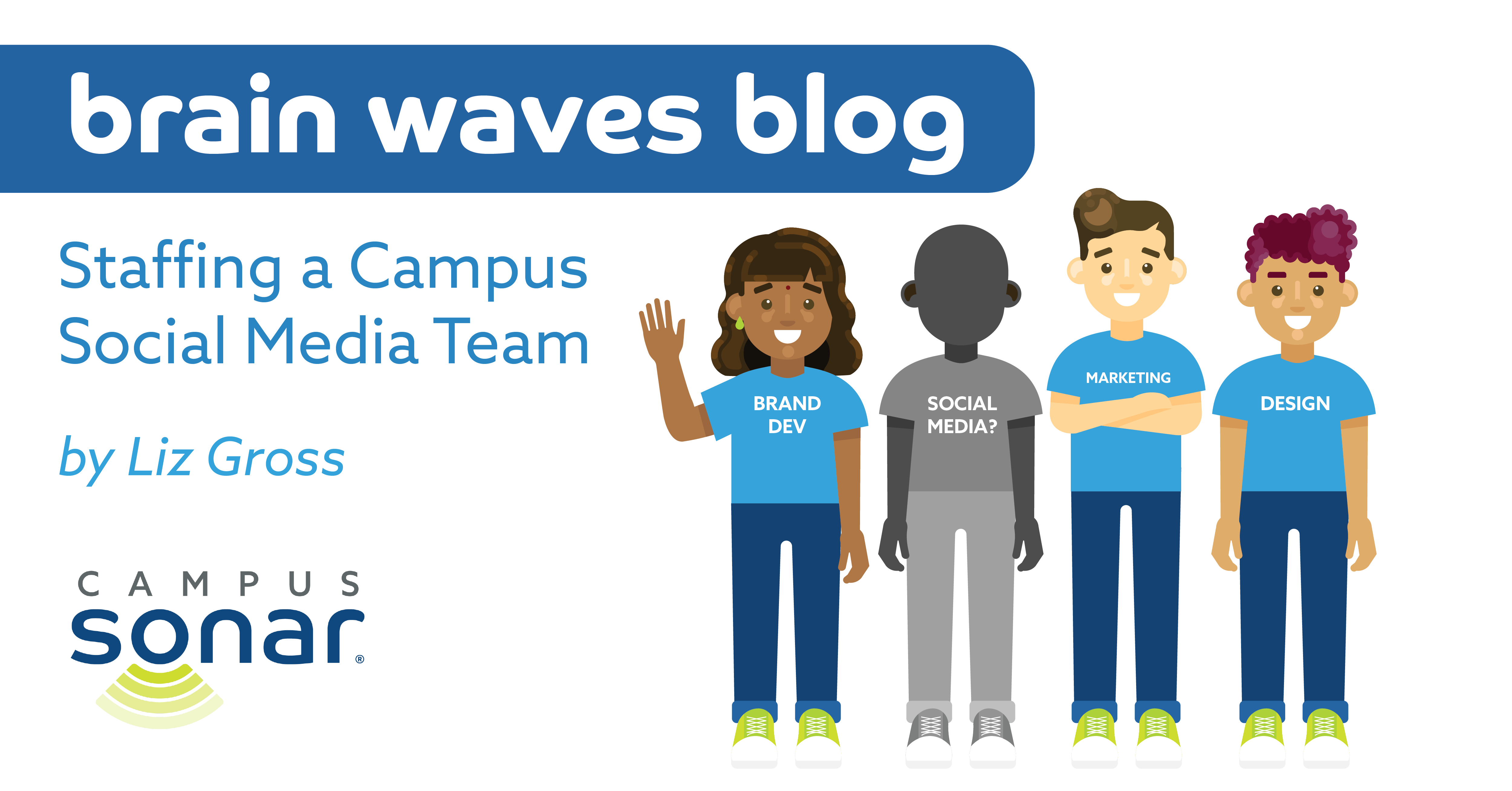 It's a common illusion that a campus social media presence doesn't cost anything. I'm here to tell you not to fall prey to that illusion, and explain what's involved in building and staffing a higher ed social media team (including costs) so you know what you need to get started or get leadership support your need for additional resources. This post, along with two additional posts publishing in April and May, are excerpts from the upcoming revision to How to Manage Social Media in Higher Ed. You can download the current edition, then sign up to receive an advance copy of the updated version. (When I say updated, I mean at least 4x the length and 20 chapters, including some fantastic guest contributors.)
I'm well aware that this post is being published as campuses consider furloughs and layoffs. Please don't dismiss it as something to think about "when things get back to normal." Staffing your social media team is more important now than ever, as Tony Dobies from West Virginia University recently shared.
There are monetary and opportunity costs to maintaining a social media presence even if you never invest in paid advertising or promotion. And if you want to be successful, results are in large part a reflection of resources. We all want to be efficient, but if you want to design and execute a social media strategy that achieves your goals, you should be realistic about your available resources and plan to request more if the desired results require it.
As you build a team, there are three types of resources to consider, all of which have a financial cost: human, physical, and structural. This post focuses on what you need to staff a successful social media team on campus.
Staffing Needs for Your Campus Team
It's a common refrain among higher education social media professionals that there aren't enough people allocated to do the work. Particularly to manage flagship accounts and institutional social media strategy, a full-time person will find plenty of things to occupy their time at even the smallest campus. While some campuses with a more sophisticated social media strategy or larger community are starting to dedicate teams of three or more to the centralized management of social media strategy (e.g., Ohio State, Dartmouth, Baylor, University of Michigan, University of Glasgow), most higher ed social media pros report being a team of one, or devoting only part of their time to social media. Other than a few Twitter polls (2016 poll and 2019 poll), this evidence is largely anecdotal; I'm not aware of any studies of social media resources in higher education. Social media is often distributed to so many campus units, it's nearly impossible to determine the human resources dedicated to it. (Right now, West Virginia University is trying to collect this data; if you're responsible for social media on campus—even for just part of your job—please complete their survey.)
There is, however, data about social media staffing outside of higher education. The CMO Survey collects and disseminates opinions of marketers from U.S. for-profit companies twice a year; they've been doing this study since 2008. They cover a variety of organizations; respondents come from organizations with as few as 100 employees and as many as 10,000+, with revenue from <$25 million to well over $1 billion. The diversity in organizational characteristics is not unlike the diversity of institution types in higher education. In the February 2020 findings, organizations reported an average of three full-time employees dedicated to social media, with almost 70 percent of those employees reporting through marketing. There's great variation in responses; full-time employees ranged from 0–16.8, with a median of one. The average is actually 25 percent lower than it was in 2014, corresponding to a reported increase in outsourcing some social media activities.
As a social media manager, you may feel alone in the fight for strategic social media use. For more than half of you, it's likely you are alone—at least when it comes to dedicated resources. Don't fret; you can accomplish the building blocks of solid social media strategy as a team of one (if that person has time and space to think and act strategically).
Everything I walk through in my 2014 book I put in place within one and a half years at an organization serving more than three million college students and five million alumni. This was after starting a social media program from nothing, with no staff. I certainly didn't do it alone; I found help along the way from a variety of other areas and I suggest you do the same. But as the only dedicated resource, I implemented a strategic framework within the first six months. I've seen others duplicate this strategy on their campuses, building a strong foundation supporting long-term results. You can do this. You just need to be focused, intentional, and avoid all (or most of) the shiny new objects coming your way.
So what sorts of things do social media professionals need to do to be successful?
Must-Have Skills for Social Media Strategy
There are some required skills for a higher ed social media manager or strategist. The person in charge of campus social media strategy must understand them to be effective.
Platform/Tool Subject Matter Expertise: Understands how each platform works, how audiences change, best practices for creating and distributing content on the platform, and continually updates knowledge as platforms evolve. Don't underestimate the gravity or depth of this competency. Each platform is unique, and a social pro must understand the dual ecosystem of personal and organizational use for each platform.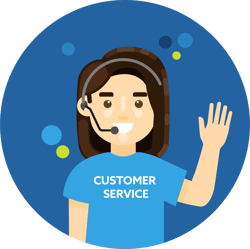 Customer Service: Confidently engages with the public around planned and unplanned topics, maintaining the appropriate brand tone and meeting the audience's needs. Understands how engagement varies based on platform and channel, and mentors and trains others to develop this skill. Regularly researches answers to questions from constituencies to provide timely responses. Responds professionally and appropriately to sensitive inquiries such as Title IX reporting or threats of self-harm.
Assessment/Measurement Expertise: Understands how to tie activities to outcomes through in-platform analytics, web analytics, campaign measurement, and third-party software tools. Conducts analysis and reports appropriate data to varying levels of the organization to enable decision making and action.
Strategic Acumen: As I'll make clear in the book update, you don't just "do social media," nor is social media an entry-level position. A campus's social footprint requires someone who connects its goals to overarching strategy and day-to-day tactics.
Problem Solving and Calm Under Pressure: A social media manager must expect the unexpected and go with the flow when things don't work out as planned.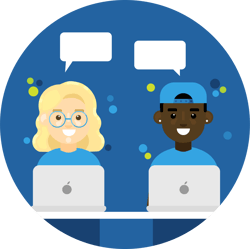 Collaboration: Social media is not a solo endeavor, even if it's led by one person. An effective social media manager collaborates with all campus units to tell their stories, achieve their goals, and empower them to be positive contributors to social media strategy. Expectations might include convening campus-wide gatherings of all staff who use social media on behalf of the institution.
Social Listening Expertise: In addition to the content an institution creates, it's important to know what others (individuals, the media, etc.) say to and about the campus, its leaders, and affiliated groups. Both as an ongoing indicator of public sentiment, assessment of audience needs, and identifier of advocates and detractors as well as in-the-moment intelligence in case of a timely issue or crisis, social listening is an evolving competency every campus needs.
Adjacent Social Media Strategy Competencies
These must-have skills could potentially be provided by other specialists within the organization. Many social media managers are expected to perform these duties (as Alexandra Simone from Ramapo College of New Jersey tweeted) in addition to the skills previously listed; whether it's sustainable for an individual to do so is up for debate.
Accessibility expertise
Brand management
Content creation (writing, graphic design, videography, editing)
Content strategy
Crisis management
Digital advertising
Policy creation and enforcement
Training and support
Campuses with limited positions dedicated to social media should seek resource-sharing opportunities to develop a more impactful social media presence. Common shared resources include graphic design, video, animation, and writing. Sharing your social media strategy along with content creation principles and guidelines with specialists in these areas creates the foundation for a steady stream of images, videos, and GIFs that support cohesive storytelling and engaging social content. When you create assets for a web feature or key event, you can create social assets simultaneously.
Types of Social Media Strategy Positions on Campus
Dedicated Social Media Positions
Social media holds a place of key importance for an institution's brand and engagement with its core constituencies, as clearly described in the 2018 article from Inside Higher Ed, Tweeting From The Front Lines. I struggle to think of a situation, regardless of institution size, where a campus wouldn't benefit from a dedicated social media professional. C.C. Chapman, a renowned author and marketing expert turned instructional staff at Wheaton College, puts it plainly: "In today's world I firmly believe it is needed and a must no matter the size."
For small campuses, or mid-size regional campuses without a national profile, one position may be all that is realistic. In that instance, a balanced focus on both strategy and execution is necessary and should be reflected in the position description. If only one position exists, the person who fills it is most likely to be successful and impactful if the position is part of the central marketing and communications team.
Even one full-time position may seem like a stretch for small institutions or some community colleges. If that's the case, the principles of social media strategy and execution should be baked into key roles in marketing and communications, and likely also enrollment and alumni relations.
For large campuses or those with a national brand, a position dedicated to social media strategy and supported by additional staff who contribute content, measurement, and day-to-day engagement of flagship accounts is warranted.
We'll share sample position descriptions from a variety of colleges in the book update. Make sure you get your copy.
Student Employees
Students can be a valuable part of a campus social media team. Whether it's capturing or creating authentic content, engaging with the public, or analyzing the performance of social media, don't discount the impact students have on a social media program when provided with the appropriate strategy, expectations, and training.
The Boulevard Team
At Belmont University, web and digital media manager Lougan Bishop created the Boulevard Team to support his social and digital media goals. The Boulevard team is a diverse group of students who help the university's marketing, public relations, and social media teams plan and implement Belmont social media and digital marketing initiatives. It's a street team that challenges students to experiment with what works, what's engaging, and what trends need to be phased out, all while building community and keeping students connected to the heart of the school.
Lougan finds (and retains) talent for the Boulevard Team by connecting incoming students on Facebook groups, getting the word out at student events, and crediting students for the work they do. Once they join the team, Lougan empowers them to assist in the planning and creation of social media content and gives them a voice in the development of Belmont's larger social media strategy.
The team is broken up into smaller work groups called pods that focus on specific types of content, and each pod is led by senior members. This helps the team create a variety of content students are interested in and that resonates with peers. The pod structure inherently draws talent out of the new students who join the team and fosters an environment that creates future leaders. Student-led mentorship, with Lougan's oversight, is an invaluable tool to recruit and retain top talent for the team each year. And Lougan keeps the team motivated by mentoring them, giving them perks, and recognizing them. All of this is key to sharing Belmont's authentic voice across their various social media platforms.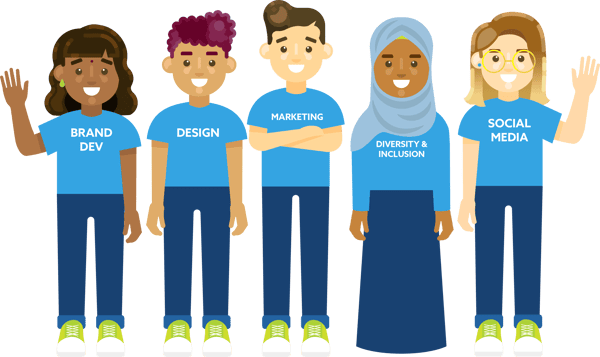 Other Student Programs
Juniata College and Illinois State University are other campuses that successfully built and manage student programs.
When Genna Kasun was at Juniata, she built a social media team with students as social media ambassadors. She and colleague Luke Fragello created a social and digital media team completely staffed by students. With the appropriate strategy, expectations, and training in place, they created and published content on behalf of the college.
Megan Rolfs started a program in the Division of Student Affairs at Illinois State University. The student team activates their personal networks and taps into a variety of areas and peer groups on campus to influence and increase brand awareness of and engagement with the division.
Third-Party Services Support
When on-campus resources aren't feasible because of available expertise or allocated positions, campus partners (vendors) can perform some crucial social media functions. Here I'm referring to humans with expertise who do this work, sometimes aided by software. I'm not referring to the software or tools that help your in-house experts do their work; I'll cover that in another post. Opportunities to partner with vendors include:
Competitive analysis
Content creation (in some instances; usually as part of a larger campaign about a specific topic)
Crisis management and response
Paid social advertising
Social listening
Social media account auditing
Social media research
Strategy consulting
Training
Pros of hiring vendors include:
Specialized expertise that may otherwise be unavailable
Flexible contracts allow for the expansion or contraction of services along with changing budget and needs
No need to constantly recruit, hire, and train for expertise
Added expertise from vendor's experience from working at other institutions
Cons of hiring vendors include:
Feeling like you're always being sold to if the vendor is largely revenue-driven
Potential lack of visibility into how work is done
In my opinion, it's not wise to outsource social media engagement, daily social media content, ongoing measurement and analytics, or the complete creation of a social media strategy and policies (although consulting could help your in-house team develop that). Outside of higher education, as referenced in the February 2020 CMO survey, on average 24 percent of social media activities are performed by outside agencies, although the range is vast—from none at all to 90 percent. The average has steadily increased since 2017. Firms report an average of 2.4 full-time equivalent employees performing social media work for them from other agencies, again with a large range—from 0 to 17.
As with all vendor relationships, it's important that you understand your goals and desired outcomes before engaging with a potential vendor. Responding to a cold sales pitch is a great way to buy into a templated service that doesn't truly meet your needs. Conduct thorough research on potential vendors, ask them pointed questions as to how they'll help you meet your goals, and examine their contracts carefully so you don't find yourself stuck in an unproductive relationship.
Note: Campus Sonar is a third-party service that assists campuses with social listening and social media research. We clearly have a bias and believe that we can provide good value in this area, or we wouldn't exist.
As you can see, there's a lot to digest with just staffing a team. Understand what best fits your campus and resources, then make your plan to get what you need. In upcoming posts, I'll outline the social media equipment you need to best support your campus and the core components of a sustainable higher ed social media program.
Get even more campus strategy in our book, Fundamentals of Social Media Strategy: A Guide for College Campuses.