Social Media Budget Items: Professional Development and Advertising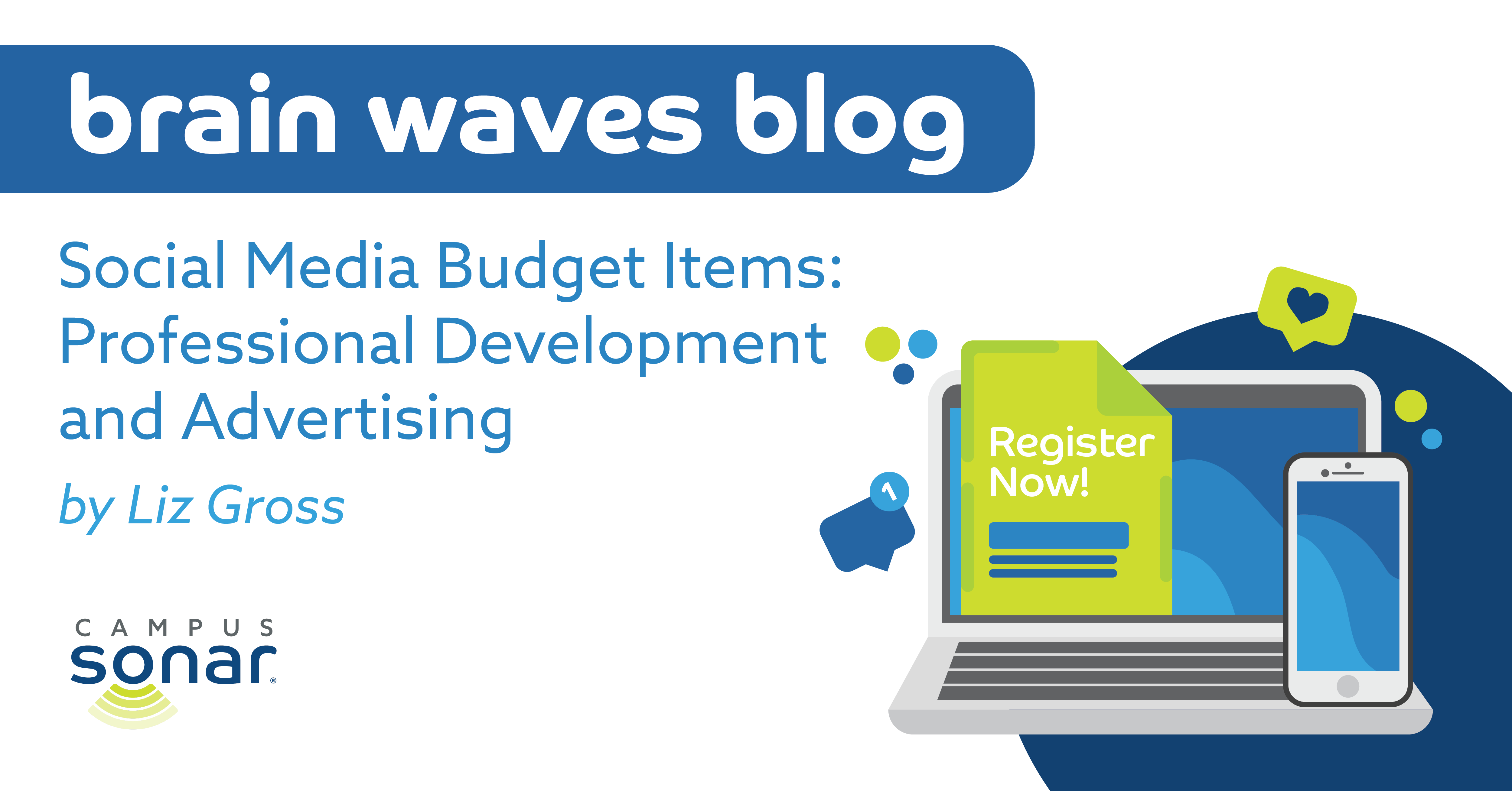 If you're reading along in my series, you've staffed your social media team and determined the equipment you need to keep it going. In my final post, I'll cover the core components needed for a sustainable program. Given the ever-changing nature of social media, this category of resources is just as essential as the other two; prioritizing them is an exercise in futility. This category encompasses everything that continues to build on a strong foundation for a social media program so it grows and innovates over time. This post, along with the staffing post and the equipment post, are excerpts from the upcoming revision to How to Manage Social Media in Higher Ed. You can download the current edition, then sign up to receive an advance copy of the updated version. (When I say updated, I mean at least 4x the length and 20 chapters, including some fantastic guest contributors.)
Professional Development
Social media professionals often report to a generalist leader in their department. Unlike other positions in marketing, admissions, or development, it's unlikely they'll learn a lot of subject matter-specific skills from their supervisor or peers. This means professional development is essential.
While excellent learning can come through informal learning networks or online opportunities, regular face-to-face connections with experts in the field provide invaluable opportunities to learn from industry use-cases, stay up-to-date on current issues, and build valuable professional relationships that can blossom into daily development opportunities. Additionally, because expertise is often found outside of campus, it's important for your campus's social media leaders to contribute to the ongoing development of social media in higher education by sharing what they learn with their peers.
Note: In May 2020, when we're publishing this, most face-to-face events are on hold as we deal with the COVID-19 pandemic. That doesn't change the value of these events, and I hope you'll continue planning for them in the future, even if they're online-only for awhile, and smaller and closer to home in the near-term.
Budget Considerations
When developing your department budget, consider sending your social media staff to one or two conferences per year. Some of the most popular (and highly rated) conferences with relevant social media content include:
You'll also find smaller groups of social media professionals gathered at the AMA Symposium for the Marketing of Higher Education, College and University Public Relations Association of Pennsylvania (CUPRAP), National Association for College Admission Counseling (NACAC), and the CarnegieDartlet Conference.
These opportunities are usually scattered across the U.S. and UK, so you'll likely find one within a reasonable travel distance from your institution each year if travel funds are scarce. This year, many conferences have changed their format due to COVID-19, which makes it a good chance to catch some conferences virtually that you or your staff may not be able to attend under normal circumstances.
In general, plan for registration fees between $1,000 to $2,000 per person (on the higher end if you include multiple workshops). All or most all conferences offer discounts for early registration and some offer discounted registration fees for presenters. While travel varies greatly, $1,500–$2,000 should cover most domestic locations—and even less if flights and/or hotels aren't involved.
In February, I polled 128 higher education social media managers, and just 13 percent reported receiving this level of funding. Fifty-five percent receive less (including staff who receive nothing at all), and 30 percent have never been told what professional development funding may be available. Frustrated staffers report taking vacation days to attend conferences when they're asked to present or only receiving funding if they're presenting—despite receiving no presentation mentoring or being new to a role and thus lacking the confidence or experience to present.
Professional development isn't an expense, reward, or carrot to dangle in front of staff; it's an investment. An investment in capabilities, self-efficacy, employee engagement, and job satisfaction. In my opinion, $2,500–$4,000 per person, per year, is a worthwhile investment; particularly when you're limited with salary adjustments you can offer employees.
Benefits
Capabilities
Staff could spend months determining how to structure a new initiative or reach a common goal and still fail. Or they could attend a conference for three or four days and learn from the successes and failures of a dozen other campuses, returning ready to design and execute a well-informed initiative that is much more likely to succeed. Staff who regularly attend industry professional development events are better prepared to achieve the goals you set for them.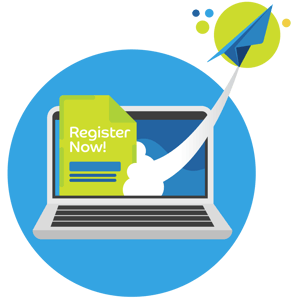 "As the only full-time social media manager on campus, in-person professional development is vital. The landscape of social media is constantly in flux and in order to be effective, I must stay current with the changes. Additionally, a major part of my job is training managers of smaller campus accounts; it's important that I'm sharing the most current information and best practices. For that reason, possibly more than any other, attending conferences and learning from others in my field in person is critical to my success and that of my university."
—Jon-Stephen Stansel, Digital Media Specialist, University of Central Arkansas
Self-Efficacy
Imposter syndrome is real, and more than likely your social media staff feels it regularly. It's hard to believe you're doing what you're supposed to in your job when no one is around with the expertise to confirm it. Because most adults use social media, it's common for a non-specialist to comment to a social media professional about how they should do their job. And as platforms and algorithms change, tactics that were once effective no longer work and staff can get discouraged.
But when a social pro attends a conference specific to their discipline, one of the first things they realize is they're not alone. Then they have a chance to share their knowledge with someone in need and realize that their expertise has value. Regular engagement with professional peers helps social media staff recognize the value their work provides and increases their self-efficacy. An empowered employee is an effective employee.
"Engagement with other social media managers, higher education marketing, and PR professionals gives me confidence in my abilities and what I can do for my institution and our current and potential students. With social media marketing being such a precise and evolving field, sometimes we feel like we're in a silo on campus, with very few people in our specific line of marketing. Places like CASE give us room to brainstorm and lead to more purposeful creation and content."
—Ashley Rains, Director of Media and Public Relations at Spring Hill College
Employee Engagement
Social media roles are challenging. In addition to keeping up with ever-evolving technology and lacking peers on campus, online interactions are often emotionally charged or negative. Without regularly revisiting the purpose and impact of their work, social media pros are at a high risk of burnout. Professional gatherings provide the opportunity to reflect and recharge, providing enough energy and motivation to recommit to purposeful work.
"In-person professional development is indispensable, invaluable—at least for me. It's provided me access to a camaraderie resource network of higher education colleagues, and also helped me grow and learn more about how to do my job; and how to do it better. It has unlocked possibilities, sparked creativity, enabled intellectual conversations, challenged me to think critically, and even showcased what works for some might not work for us. It's validated my frustrations, fears, best practices, and goals. I don't know where I'd be without taking part in these professional development opportunities. I'm grateful because through one experience, I've now been granted additional ones through the power of networking and collaborating. I fear though that budgets and shrinking resources will curtail or limit my future opportunities so I'll do my best to make the most of my next conference this summer."
—Alexandra Simone, Social Media Strategist and Content Manager, Ramapo College of New Jersey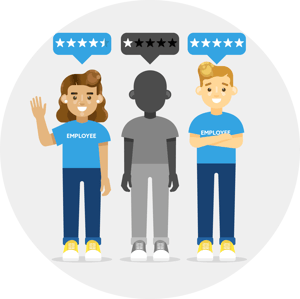 Job Satisfaction
Everything mentioned in this post contributes to job satisfaction. Talented social media specialists are in demand in all industries. In general, higher education pays less for the same expertise than the private sector and offers fewer opportunities for advancement. What keeps a talented pro on campus in a social media role for more than a few years? Connection to an institution's mission and overall satisfaction with their job. While there are many other inputs to job satisfaction, few have as high of a return on investment as professional development. Providing ongoing learning, opportunities to contribute to the profession, and facilitating connections that further one's commitment to the field of higher education make someone more likely to enjoy their job and stay. Would you rather pay a few thousand dollars a year for professional development, or recruit a new employee every 18–24 months, severely limiting your institution's chances to make long-term advances in social media (or simply keep up)?
Advertising
Social media is both a community building and distribution channel. Building a community takes time, effort, and all the resources previously mentioned in this blog series. However, your online community will never include all of your target audiences. For example, why would a prospective student or their family member follow a campus social media account before they've decided where they're applying to college? They won't. But you can target them with messages using paid social media advertising, and the same is true with alumni, current students, community members, potential donors, and legislators.
Even with successful community building, organic (i.e., unpaid) social media posts never reach all the followers of an account, thanks to algorithms and sporadic platform usage by individuals. Paying to promote a message to followers increases the chances it's seen by people who already know, like, and trust you.
Any organization that considers social media a strategic part of their communication or marketing strategy should plan to invest in paid posts. The amount invested varies greatly based on institution type, target audiences, and the function of the account. We'll cover more about paid social in the upcoming book thanks to guest contributor Allison Turcio, but for now—plan to do it.
Along with advertising, some features on social platforms come with a cost—the most common is event or geotagged filters on Snapchat.
Adding It All Up: The Cost of Strategic Social Media
Throughout this series I've covered several categories of social media expenses: professional and student staff salaries, third-party services, equipment, software, props, professional development, and advertising. In our upcoming book we'll include guidelines for each of these categories for low, medium, and high levels of investment (which may correspond with institution size). In summary, a small campus should dedicate about $100,000 to social media, while a large campus (or one heavily favoring social media over other channels) may invest close to a million dollars or more.
Does that sound like a lot to you? Especially for smaller institutions, it doesn't sound like a lot to me—and studies indicate it's realistic. The 2020 CMO Survey reports that across all industries, on average, 13 percent of marketing budgets will be spent on social media in 2020. One could argue that an industry targeting Generation Z for most of its marketing should spend more than average. According to SimpsonScarborough's 2019 State of Higher Education Marketing study, the median marketing department budget for a baccalaureate institution is one million dollars. A $100,000 investment would actually be slightly under the investment reported by the CMO Survey. What's more, companies report that they expect social media's share of marketing spend to increase to 21.5 percent—an increase of 62 percent—by 2025. Your competitors will spend more on social media in five years; now is not the time to try to trim spending in this area.
I hope this series gave you a good idea of what it takes to successfully fund a campus social media team. What gaps do you have? What are you doing well and what could you do better? Share your stories with me—I always love to hear them! Email, DM, or @ me on Twitter anytime. For more on social media strategy, get the book Fundamentals of Social Media Strategy: A Guide for College Campuses.