Influencer Marketing Connects Campuses to Gen Z Students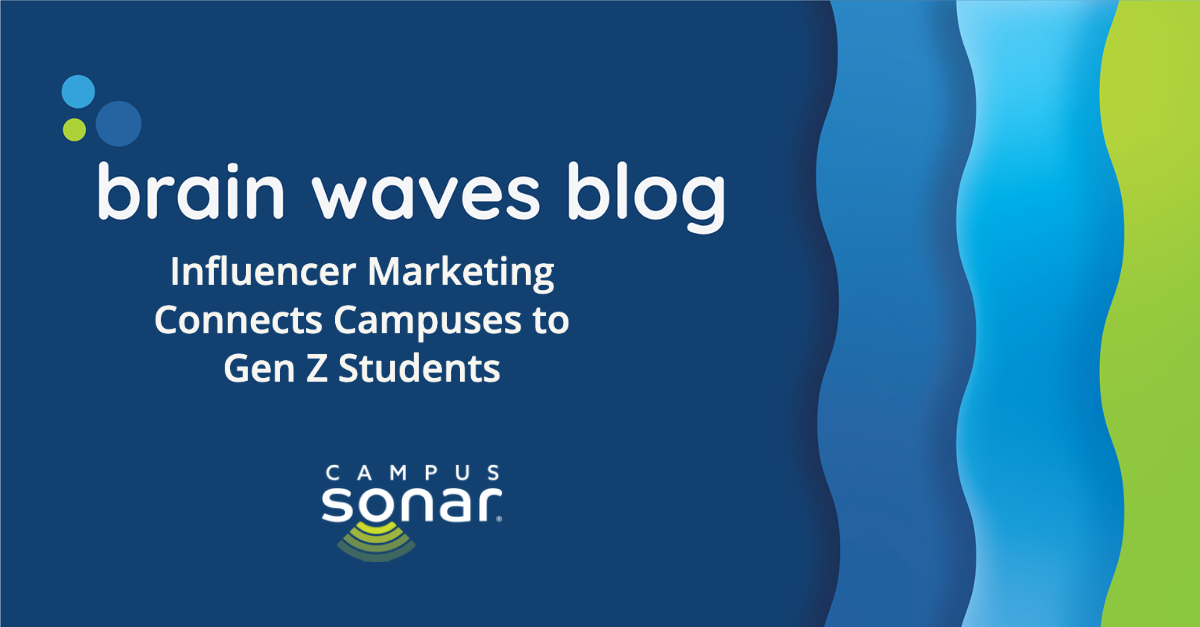 Meet Generation Z—your new target audience. They're true digital natives, fiscally conscious, and heavily influenced by their peers.
Born between 1995 and 2010, Gen Z makes up a quarter of the U.S. population and will become a third of the population by 2020. As of 2016, Millennials no longer made up the majority of undergraduate students in the United States. Generation Z is the demographic college marketers must appeal to and it will remain the target generation for about the next 15 years. So how can colleges connect with prospective Gen Z students in a meaningful way?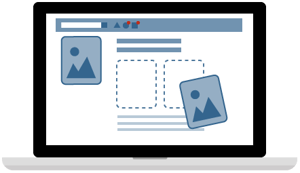 Influencer marketing is one strategy proven to build trust and influence between brands and Gen Z consumers, creating authentic advocacy. It's the practice of partnering with a member of your target audience to create content promoting your product or brand. The practice has become a staple in the beauty industry that hasn't been embraced by higher education marketers. Why? One hunch is that we don't fully understand it, how it benefits us, or even why it would work in the first place. Through my graduate thesis research, Student Influencer Marketing: A New Way to Connect with Prospective Students, I found that partnering with social media savvy students to create promotional content for your institution is an effective strategy to engage prospective Gen Z students. To understand why the student influencer marketing strategy reaches Gen Z prospects, let's take a deep dive into the characteristics and preferences of this generation in the areas of decision-making, trust, and YouTube.
Gen Z and Decision-Making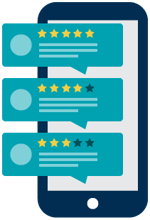 Gen Z students generally feel it's important to seek advice from others, especially when they make important decisions. They've lived their most impressionable years during the Great Recession, causing many of them to be financially conscious and concerned about the cost of college. Though they value higher education in the abstract, they're diligent in learning from others' experiences to assess the value of specific schools. My research found that 85 percent of students sought others' opinions when making their college decision. Additionally, a majority of respondents (95 percent) trust the opinion of someone who is already doing what they're thinking of doing. Gen Z students eagerly seek advice when making important decisions, especially from people they feel have credibility in the area. Students attending a college provide the credible input Gen Z values. Social media is also a strong agent in the college decision—63 percent of students use social media to research a college they're interested in, primarily using YouTube. An important caveat is that social media acts as more of a decision-driver than a discovery agent for prospective Gen Z students.
Gen Z and Trust
Communicating with Gen Z boils down to trust, authenticity, and relatability. When asked to rank various sources for trustworthiness, 85 percent of respondents ranked students who attend the university as highly trustworthy sources. Most students agreed they would trust the advice of a student who attends the university, but haven't met personally, when making their college decision. Traditional advertisements were deemed the least trustworthy source of information. Eighty-five percent of Gen Z students said they never or only sometimes trust advertisements for a school, while only 15 percent said they mostly trust them, and no students said they always trust them. These stats aren't surprising considering consumer skepticism around advertisements has increased across all demographics—according to Nielsen, only 33 percent of consumers trust sponsored ads, while 84 percent trust peer recommendations.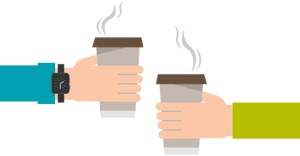 Gen Z students value and respond more to trust and relationships than authority or position-based influence. Peers are highly influential in their lives because they're easily accessible. "Generation Z students can easily seek out information and advice from their friends… with their abundant access to technology (and social media), they can reach each other any time of day for guidance or support," say Corey Seemiller and Meghan Grace in their book Generation Z Goes to College. Gen Z also values role models who make efforts to genuinely connect, whether it be a peer or superior.
The experience of watching a current student who is similar in age and provides an "insider's perspective" capitalizes on Gen Z's trust in peers, social media savviness, and appreciation for added value and relationships. In this way, a student influencer marketing strategy allows for a more genuine connection with a Gen Z student than an advertisement or generic social media post.
Gen Z and YouTube
Unlike Millennials, Gen Z-ers were born and raised in the age of social media and on-the-go content. The "now economy" is their norm and instant gratification is an expectation, not a convenience. Gen Z has the highest online usage of all existing generations and 100 percent of Gen Z students are online for an hour or more per day. They're also the generation most open to receiving information from "non-traditional" sources, such as YouTube.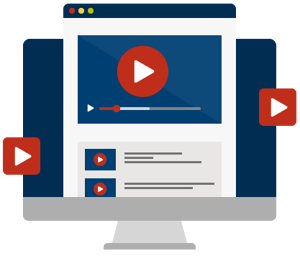 More than half of Gen Z students browse YouTube between three and nine hours per week, and one-quarter of respondents (19 percent) browse content more than 10 hours per week. According to a study by Seemiller and Grace, "Watching YouTube videos is the preferred form of social media for learning new information for Generation Z students." It's no secret that video content has become the most engaging way to capture any audience's attention. YouTube offers a platform for colleges and universities to create video content that's shareable across all other social media platforms.
My research also discovered that 82 percent of Gen Z students said they would take advice from a YouTuber (most of them "follow" a particular YouTuber). Additionally, 84 percent said they would follow content from a YouTuber who attends the university they're considering for insight into student life. One Gen Z student attending Spelman College as a freshman stated, "[As a prospective student] I would like to know everything there is to know about the campus and I feel [the YouTuber has] valuable information. If they're posting about an event, I'll think 'that's so cool, I want to go to that next year!' The information they're giving out is very helpful… and I can relate to their experience."
As attention spans decrease, higher ed marketers are forced to get creative with quicker content that is still engaging and personal. In "14 Reasons Why You Need to Use Video Content Marketing," Ramona Sukhraj explains that, "video marketing helps deliver messages more effectively in a shorter amount of time while also striking an emotional chord through visual and auditory storytelling elements not present in text." YouTubers create content that delivers a message in a personable way while building trust, credibility, and, ultimately, influence with their audience.
At the University of Central Florida (UCF), a student influencer marketing strategy was put into action through their Social Media Ambassador Program. The marketing team partnered with one of its students and YouTube micro-influencer Sonali Prabhu to create lifestyle videos for her YouTube channel, as well as the UCF YouTube channel, to showcase aspects of student life. UCF Social Media Coordinator Carly McCarthy explained how effective the partnership has been for both Sonali and UCF. "Comments on these videos from her social media followers have included 'I love Sonali! I want to go to UCF' and 'I want to apply here,'" Carly said. "Using social media influencers has helped increase our followers, raise brand awareness, and generate content at a higher volume. The more prospective and current students trust and believe our ambassadors and see similarities to themselves, the more effective our influencer marketing is." As Gen Z students continue to turn to YouTube for visual learning and information, higher education marketers have an opportunity to capitalize on the platform to provide inside looks at their campus, facilities, and student life through student influencer marketing.