As a young professional attending networking events in the tech and B2B world, I was dismayed to find a closed and competitive atmosphere: acquire as much information as possible, while surrendering the least. This culture reflected a model that required ideas to be proprietary in order to be monetized. In fact, I'd lost count of the number of non-disclosures I had to sign—in some cases simply to interview for a position.

When I moved into higher education, the contrast was striking. I found a community that embraces a commitment to knowledge creation and sharing, one that understands the cross pollination of ideas is a strength. I've been empowered to improve my work by colleagues, within and outside of my home institution, who generously shared their knowledge and expertise.
Whatever your role, incorporating outside perspectives into your job provides opportunities to do your job better—more effectively, more efficiently, more creatively. We're fortunate that higher ed readily provides these opportunities. If you're looking to weave new ideas into your day-to-day, here's a round-up of some of the best resources out there.
Conferences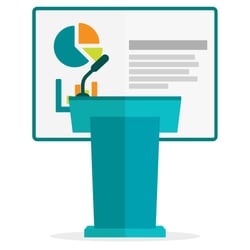 If you have the budget for professional development, find a conference that aligns with your role and interests. You'll see how other campuses address the very same challenges you face, like budget constraints, small staff sizes, and limited resources. And you'll get to meet people in similar roles to yours, which is particularly valuable if you're on a small team—and even more so if you're a team of one. Ultimately, you'll find a supportive community willing to share what they've figured out, on the off chance it might help a colleague in similar shoes.
If you don't know where to begin, take a look at these higher ed-specific organizations.
If your budget doesn't support a conference, all hope is not lost! Read on.
Blogs, Newsletters, and Podcasts
Blogs, newsletters, and podcasts are excellent—and free—ways to keep up with trends in higher education and to hear from different voices.
Newsletters and Blogs
Podcasts
Josie and the Podcast

, created by Dr. Josie Alquist, bridges technology and higher education leadership.

The

Admissions Leadership Podcast

is hosted by Ken Anselment who brings in guests from the college admissions world.

The

Undeclared

podcast is produced by Up&Up, a marketing agency specializing in higher education. They host higher ed thought leaders for conversations centered on topics of interest to the community.
Industry Research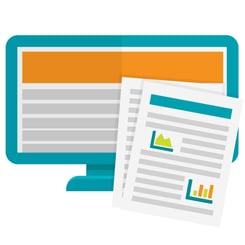 Many companies that serve higher education also embrace the practice of knowledge sharing that is common within the community. Campus Sonar is one example.
(Spoiler alert: I left my university job and joined their team.)
But I was a fan first, so I embraced the opportunity to join a company that makes so many resources available to higher education. This blog, as one example, not only has content from the Campus Sonar team, but also provides a platform for guest bloggers in the higher ed community to share their expertise with their peers.
I was also a fan because the research findings Campus Sonar shares enabled me to do my job better. From social listening education to industry trends to deep-dive research, you'll find it all here. Industry benchmarking reports, like the Online Conversation Benchmarks for Higher Ed, offer context for evaluating your own metrics and help you understand where your institution excels and where there is room to grow.
Industry reports on more specific topics, such as Examining Twitter Influence of Campus Executives, give you an opening to talk with a reluctant leader, demystify something new, or mitigate feelings of risk.
On the admissions side, the annual E-Expectations Trend Report published by Ruffalo Noel Levitz offers a wealth of information on the behaviors of prospective college students and their parents. In my role on campus, this piece spurred conversation around new technologies, informed the placement of information for parents, and validated many of our channel strategies.
Once you understand student behavior, wouldn't you also like to know what they're thinking and feeling? Campus Sonar's forthcoming report digs into the thoughts and feelings of prospective students throughout the admissions cycle. Combined, these reports will provide a comprehensive look at the way prospective students approach their college selection process, and the part digital media plays in the way they gather data, interact with institutions, and express their feelings along the way.
To further deepen your understanding of this critical audience, an upcoming whitepaper and webinar from mStoner and TargetX, trusted partners in the higher ed community, will focus on digital admissions research and specifically how teens use digital tools in their college decision-making.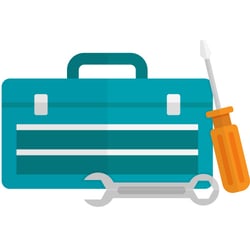 Building Your Toolkit
This list is by no means comprehensive, which is a testament to the community we've created. I encourage you to build yourself a toolkit of newsletters, podcasts, research reports, and communities of practice. Whether you're just starting out or a seasoned professional, my advice is to look for work that has integrity and comes from trusted sources, find pieces that expand your view of your field, and seek new approaches to challenges you're experiencing.
My favorite thing about @CampusSonar is the fact that its resources are not a sales front. The newsletters, blogs, & social media outreach all include concrete, info and data filled, usable content that help MarCom professionals in the day-to-day. Here's an excellent example. https://t.co/0pQZHrd2JR

— Heather Dotchel (@hdotchel) October 30, 2019
Don't miss a single post from Campus Sonar—subscribe to our monthly newsletter to get social listening news delivered right to your inbox.
The post Higher Ed Resource Round-up originally appeared on Campus Sonar's Brain Waves blog.