When I founded Campus Sonar, I wrote a blog post about the need for data-informed marketing in higher education. It's been almost two years now and the industry has made progress, but I feel like we still have a ways to go. Recently, I contributed to a blog series for Adapt about data-driven marketing and current trends—and I realized I had a lot more to say (most of you won't be surprised about that). So here's part two of my thoughts on data-driven marketing, marketing trends, and the impact on higher ed.

The biggest data-driven marketing trends all marketers should be aware of.
Personalization. Whether on social media, email, the web, or direct mail, higher ed marketers should tailor their content to different types of audiences who may be at different stages in their journey. Marketers can use information from a variety of sources (e.g., web browsing, email engagement, demographics, etc.) to personalize content and present it to individuals with the right message at the right time. This takes a commitment to gathering and analyzing data, a willingness to present offers to a smaller number of people who are most likely to commit, or the understanding that you're simply presenting helpful information to individuals who aren't yet ready to make a decision. A recent blog post from Volt shares how a personalization strategy is a valuable way to connect with students, drive conversions, and build loyalty.

Social Listening. Many campus marketing teams feel they aren't adequately using social media data to make decisions. Data-driven marketers must be able to collect and analyze social media data beyond vanity metrics like followers and reach. True social intelligence comes from a thorough understanding of both owned and earned online conversation gathered through social listening. Embracing strategic social listening will provide institutions with the insights they need to support data-driven, audience-centric strategies.
Privacy and Consumer Protection. As marketers collect more and more data, we need to be good stewards and ensure consumers know how their data is used and secured. While it may not be the sexiest trend, there are both regulatory and reputational reasons to respect and protect the privacy of consumer data. GDPR and CAN-SPAM determine what we collect, how we store it, and what options we provide for opting out of communications. The reputational and financial damage caused by a security breach can have an enormous impact on an institution's bottom line and erode one of the most valuable currencies—trust.
Trends that are less important or less useful.
As I shared with Adapt, the popular approach to big data—dumping a bunch of enterprise data in one place and hoping to find insightful patterns with the help of software or an analyst—isn't useful and has soured many organizations on the term. Organizations that successfully use their enterprise data are committed to data architecture and a research and analysis plan that focuses on key business questions, as well as securing and retaining the analytical talent to execute the research.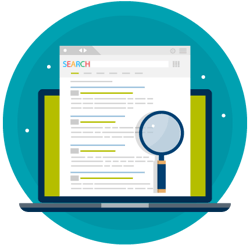 In higher education specifically, I think the list-driven nature of enrollment marketing (buying hundreds of thousands of names of SAT and ACT test takers) is becoming less useful. Today's prospective college students Google their questions and build their short list based on the answers they find on Google and from their social networks. I believe it matters more for a student to discover a college from a very specific web search like, "What jobs can I get if I like math?" rather than from an expensive mailing to every math major who took the SAT. No college website currently appears on the first page of that Google search, or on other searches like "What colleges have the best physical therapy programs?" Campuses willing to try something different are replacing one-size-fits-all approaches like mass mailings to purchased lists with inbound content marketing strategies and CRM-driven lead nurturing campaigns.
The future of data-driven marketing in higher ed.
Data-driven marketing is what we do at Campus Sonar. Social listening is modern research method that can easily be integrated into the research and data practice of most marketing organizations, including marketing departments on college campuses. It helps us understand the mindset and decision-making of target audiences—allowing you to get closer to your students, audience, and community.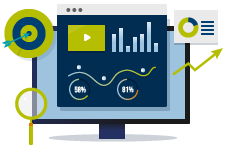 Data-driven marketing for higher education will require additional specialized expertise with each passing year. Today, a data-driven marketing team needs talent specializing in SEO, digital targeting, web and mobile analytics, email engagement and automation, social listening, CRM administration, market research, data security, and persona marketing—to name a few. In the future, this expertise needs to expand to include personal assistant/voice search strategy, artificial intelligence and machine learning, and other emerging disciplines. It's nearly impossible for smaller institutions to recruit and retain talent in all of those areas. I believe large research institutions will have an in-house team focused on marketing strategy that aligns with institutional goals and brand voice and core competencies like writing, design, and foundational digital marketing. For the rest, all but the largest will partner with experts to deliver key inputs or activities aligned with that strategy. So, we'll continue to see specialized small and medium-size firms dive deep into very specific facets of data-driven marketing to provide expert-level service to the brands who want it all.
The post How to Use Data-Driven Marketing in Higher Ed originally appeared on the Campus Sonar Brain Waves blog.