In​ ​an​ ​era​ ​driven​ ​by​ ​24/7​ ​coverage​ ​of​ ​everything, college​ ​presidents​ ​must​ ​be​ ​accessible​ ​and responsive ​while also taking a ​careful​ ​and​ ​measured​ ​approach​ ​to​ ​their social​ ​media presence.​​ The​ ​president owns​ ​the​ ​brand​ ​and​ ​the​ ​messaging​ ​of​ ​the​ ​institution​ ​and​ ​can​ ​quickly​ ​and​ ​effectively​ ​convey​ ​the mission​ ​through​ ​social​ ​media​ ​posts​ ​and​ ​interactions.​

Set the Strategy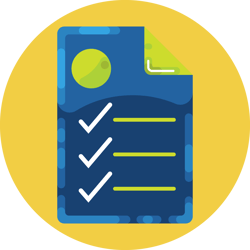 In early February of 2019, the University of Connecticut (UConn) announced its sixteenth president: Thomas C. Katsouleas. Early on, President Katsouleas identified that a personal presence on social media was important to him. It was an opportunity to engage with the entire UConn community—from students, to faculty and staff, alumni, as well as prospective students and families—in a more personal way.
Given that this was the first time a UConn president would be present on social media​, the University Communications team saw an opportunity to elevate his office and engage directly with a variety of audiences. As the manager of our social media, I created a comprehensive social strategy that aligned with the university's mission and helped our new president put his best foot forward as he "got social" with fellow Huskies. We worked together to finalize a strategy that all stakeholders were comfortable with—from audience overviews, pros and cons of each platform, social management approaches, and personal brand, voice, and tone options.
At the end of these discussions, we had a lot of decisions about UConn's first foray into presidential social media accounts.
Given the president's goals, it made the most sense for him to be on Twitter and Instagram.
His voice/tone would fall into the category of "socially active strategist."
His content would be institution-focused, along with some carefully curated personal details and shares.
His accounts would be managed by the university's social media manager (me) to ensure he engaged in strategic conversation with his audience.
Preparing for the Launch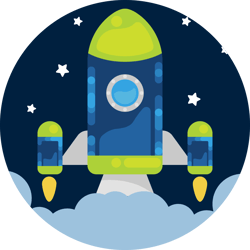 President Katsouleas was set to take the helm August 1, 2019, which gave us five months to prepare his social media platforms for a public launch. We spent most of the summer working with him to post interesting and relevant content to accounts that we kept private pre-launch. This approach created a robust account so new followers wouldn't see an empty feed when his accounts went public. We also took advantage of the five-month prep time to refine our process for conceptualizing, creating, and approving social content to ensure a smooth transition come August 1.
We developed a content approval process that we use today. I hold monthly strategy meetings with President Katsouleas to discuss content ideas for university events and agenda items. Day-to-day, our approval process works best when we text photos, copy, and ideas back and forth. This direct access to President Katsouleas allows my team to post timely content and, in the beginning, gave me time to learn his speaking style and how he likes to represent himself. Ultimately, the back-and-forth builds and solidifies his trust in me to post on his behalf.
In July, a month before his accounts went public, we identified appropriate accounts (legislators, university-related accounts, board members, key stakeholders, etc.) for him to follow. A soft launch allowed our university-related accounts to follow him and engage with the prepped content. We wanted to create some controlled engagement prior to public launch.
The Big Reveal
On August 1, 2019, President Katsouleas' social handles went live and the main UConn channels welcomed him to campus posting an in-depth UConn Magazine profile and pointing readers to his social handles. Our university-related accounts followed suit by welcoming him to campus via Twitter and spreading awareness to their audiences.
While this moment marked the president's official arrival to UConn, the social content we developed for him to share in the beginning showed he was a devoted Husky. To kick things off, we highlighted three well-known UConn traditions, as we knew these connected with all of his stakeholders. We made a video of him walking across campus, carefully avoiding the university seal—rumor has it you won't graduate if you step on it. In another post, we recorded him wishing the students, faculty, and staff good luck for the new semester in the most "UConn" way possible: rubbing the nose of the university mascot statue, Jonathan the Husky. Most importantly, we captured the first meeting between the president and our beloved (dog) mascot, Jonathan.
We continued to underscore the president's dedication to his new academic home and his "cool" factor in the first month of his social presence. He helped our first-year students move into their residence halls as part of UConn's "True Blue Move-In Crew" and posted about it. And as a lifelong skateboarder, we had him make an impressive entrance via skateboard to the grand opening of UConn's new Student Recreation Center. These strategies helped his popularity with students skyrocket, as evidenced by his social performance on Instagram.
Just moved in the second of-fish-al mascot of #UConnNation. Everyone, meet Charlie the Fish, our newest resident of Towers. pic.twitter.com/Oc8zbY14PL

— Tom Katsouleas (@UConnPrezTK) August 23, 2019
Posting Strategy
We have two very different strategies with President Katsouleas' Instagram and Twitter content. Twitter is reserved for sharing news, university stories, institutional priorities, and connecting with legislators and state officials. Instagram—while remaining institutional—is the platform where President Katsouleas shows off his personality and connects with our student body, prospective students, and young alumni.
I'm extremely proud of our students, faculty, and staff for standing up for what they believe in, and we will be looking at their list carefully for actionable steps to help combat climate change. #ClimateAction pic.twitter.com/rUOCyNPeCz

— Tom Katsouleas (@UConnPrezTK) September 20, 2019
I submit proposed copy and post ideas to President Katsouleas and his team for approval, but his active participation in his social presence is a critical ingredient for success. Whether he's grabbing photos, providing suggested copy, learning best practices, or actively responding to comments and direct messages, the president's commitment to this medium is essential in building our monthly content strategy and the success of his overall social presence. He sees the value in social media and invests energy to stay connected to our stakeholders.
All of President Katsouleas' self-generated content is vetted through me and his team prior to posting. Having all content—whether it's created by me or the president—posted by the same person every time ensures at least three sets of eyes review the posts before they are public. This proactively prevents content from posting that isn't in the best interest of the president or the university—an issue we've currently avoided.
The ROI
Accessibility, relatability, and the desire to "be social" were the keys to a successful social media launch for President Katsouleas. Having his own accounts and support from the University Communications team allowed the UConn community to get to know him in a matter of days instead of months.
So far we've been really pleased with the performance of his accounts. In just five months, President Katsouleas gained more than 4,780 followers on Instagram and received hundreds, sometimes thousands, of engagements on his posts. On Twitter, he entertains 2,300 followers and board members, students and staff, state legislators, and other university chancellors/presidents have shared his content. These engagement numbers reinforce the decision to choose Twitter and Instagram for his accounts.
Posting consistently and on brand allows him to take advantage of one of the most powerful communication tools available today. His accounts might still be new, but we're excited to see the long-term impact launching UConn's first presidential social accounts has as we strive to foster a more connected campus community.
Don't miss a single post from Campus Sonar—subscribe to our monthly newsletter to get social listening news delivered right to your inbox.
The post A Presidential Presence: Building Executive Social Media Strategy originally appeared on Campus Sonar's Brain Waves blog.