How to Use TikTok for Social Listening

By now you've probably heard about TikTok, the short-form video app with more than a billion downloads worldwide and over 500 million active users. Launched in China in 2016, it entered the U.K. and U.S. markets in 2018. Currently it supports 15 languages and users in at least 75 countries. According to Google Trends, interest in TikTok as a search term peaked this summer in both the United States and the U.K., and worldwide in April 2019.
As social media becomes more and more fragmented, social intelligence professionals need to expand their sources and methodology—potentially even before some of the enterprise software platforms do. As one of the newest social networks to gain mass adoption, TikTok is ripe for social listening and understanding how to better engage with your students. Social intelligence professionals must lead the way in developing methodology for this new data source. I think it's time we pay attention to TikTok.
TikTok Is for Young People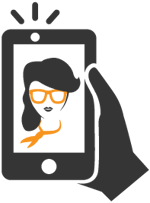 The majority of TikTok's users are young. In the United States, 60 percent are ages 16-24 and about two-thirds are female. These users have a lot of purchasing power, and TikTok knows it—reportedly spending a billion dollars on marketing last year, particularly on college campuses and at VidCon. Growth among the youngest demographics will only increase with TikTok's current marketing strategy. If current usage continues (users spend almost an hour each day on the app, and I speak from experience—it's addictive), this may be the most popular app with high school and college students, and soon young professionals. If your social strategy includes conducting social listening using Instagram data, you should also be interested in TikTok. It's "the Instagram for the mobile video age," according to TechCrunch.
Opportunities for Social Listening on TikTok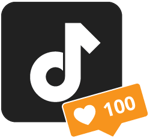 When it comes to social listening and social intelligence, TikTok is still uncharted territory. There's no publicly available API, and enterprise social listening tools aren't scraping TikTok's data. But TikTok is largely a public network, so where there's a will there's a way. Users can create private accounts, but they're incentivized to keep their content public. Only public content shows up on the For You feed, which is the key to being "TikTok famous" and a goal for many young users.
Currently, users can search TikToks via the Discover feature. The default search behavior is trending hashtags, similar to Twitter, and the desktop version only supports hashtags. The app supports keyword search and you can find terms in users, videos, and sounds. It appears that keywords mainly query the text description of videos, but early testing I've completed indicates that context and potentially comments are also searchable. The app also supports autocomplete searches—a method of intelligence gathering in its own right.
Uses for TikTok Social Intelligence
Consumers of social intelligence across industries will have many uses for social intelligence from TikTok, particularly influencer marketing and market research.
Identifying influencers on key topics will prove valuable for many brands. Makeup is a hot topic (particularly in cosplay and gender nonconforming applications—both growth verticals), and brands like Estée Lauder are dedicating up to 75 percent of their marketing budgets to digital social media influencers. Brands will find these influencers on TikTok, if they're not already, and social intelligence supports that. At Campus Sonar, we work mainly with the higher education sector and identified student TikTok influencers in the accessibility/ASL community, audio engineering, and gender queer issues. Other industries where there are likely already opportunities on TikTok include pet care, apparel, food and beverage, and lifestyle.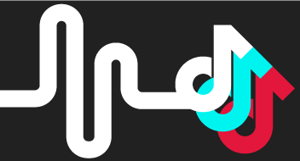 TikTok also supports qualitative market research opportunities, and I'm particularly interested to see how the app culture evolves. Although a lot of the trending videos are very meme-focused, if you follow "normal people" who have amassed an audience of tens or hundreds of thousands, you'll see that they spend time talking to the camera about experiences and issues that are important to them. I've seen people talk about the diseases they live with, their ongoing development of gender identity, getting over the loss of a loved one, life at school/university, or struggles with employment. There is a considerable amount of untapped market research opportunity to better understand the customer journey for many products and services.
Stepping into the TikTok Unknown
There is a lot the social listening industry doesn't know about TikTok yet, but as innovative insight professionals we need to investigate. I know the Campus Sonar team will dive into TikTok this fall. Working with emerging datasets isn't easy, and no one has created a manual. But there is immense value in understanding the zeitgeist of consumers, and right now that's TikTok. The fact that no one is doing this at scale makes it a worthwhile opportunity.
Don't miss a single post from Campus Sonar—subscribe to our monthly newsletter to get social listening news delivered right to your inbox.
The post How to Use TikTok for Social Listening originally appeared on The Social Intelligence Lab blog.