Even if you haven't seen the musical "Hamilton," its songs and memes are hard to escape.
You've likely seen the one in which Alexander Hamilton's political rival Aaron Burr tells him to "Talk less, smile more." Though not a motto I tend to live my life by IRL, it's the first thing that comes to mind when considering the importance of social listening for strategic marketing and communication.
Social listening allows you to distill actionable insights from information you glean about your audience and specific channels' general audiences. It's putting the mentions (and non-tagged mentions of your brand), replies, and questions into the broader context of your university and the current sociopolitical environment and using that information to develop your day-to-day content decisions and overall strategy.
Social listening should be at least 70 percent of your process and influence everything you do. Coupled with quality, strategic content, it's the key to your success.
10 Reasons WHY
1. Audience Identification
Social listening helps you determine whether you're communicating the right message to the right audience on the right channel at the right time. Figuring out your audience in higher ed is a bit more difficult than in some other industries. Every university automatically has a number of stakeholders: current and prospective students and their parents, alumni, and your board and donors. If you're a public institution, you then have to think about taxpayers and legislators on the local, state, and federal levels.
2. What to Post
Understanding your audience through social listening allows you to create more engaging, and ultimately, more successful content. As Campus Sonar founder and director Dr. Liz Gross says, your social media channels are like an "always on focus group." Use your focus group to drive your content.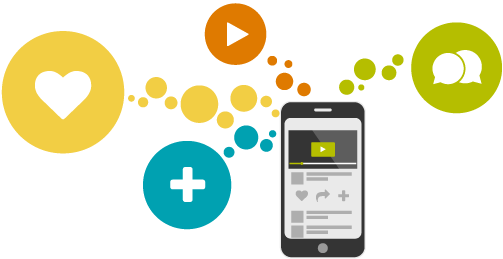 3. Agenda Setting
My grad school public relations theory class apparently stuck with me because I often reflect on the Agenda-Setting Theory of Mass Communications that Max McCombs and Donald Shaw established in a study about the 1968 presidential election. Obviously the role the media plays in influencing conversation around certain issues is still huge, but a lot has changed since 1968. There are now more ways to receive and disseminate information, with social media topping them all. How this translates to you and what we do in higher education: social media gives you the power to drive the conversation and influence specific audiences with messages about your university's strategic priorities.
4. Identify a Situation Before it Becomes a Crisis
The ability to be a deep listener on social can influence whether a situation appears as a headline or whether you write your own headline. Tuned-in social listening allows you to get in front of a story and possibly identify and address "Tweet zero," the issue's original source.
5. When to Post
There are dozens of articles advising you of the best time to post on each social network. But that's not what I mean by knowing when to post. Insights you gain from listening to the social conversation around an issue or your university, department, or office in general can help you establish timelines for strategic announcements and guide your overall content calendar.
6. When NOT to Post
Coming from a traditional news background, this concept was hard for me to grasp early on in my social media career. Take the valuable insights you gain from social listening to weigh the cost and benefits of jumping into a conversation. What do you stand to gain? Lose?
7. What Your Audience Needs from You
Social listening is the best way to identify holes in your messaging. People aren't shy on social media, and if they don't understand something, they'll let you know. If you're getting the same question over and over again, odds are you haven't answered that question well and you should reevaluate your messaging.
8. With Whom You Should (or Should Not) Align
Insights can help you determine associations that could be beneficial−or detrimental−to your university or brand.
9. Aid in Marketing
Insights gained through social listening can also help you better understand your audience and how they perceive your brand. Within the higher ed sphere, this is especially helpful for enrollment and fundraising efforts, such as helping you increase donations or improve yield rate over time.

10. Strategy Development
Social listening can and should guide your team on issue-based communications as well as the development of overall messaging. Like I said, social listening is a great way to determine the holes in your messaging, but hopefully the insights you derive from listening to your audience prevents those holes in the first place.
Social listening insights are nothing if not paired with action. But that's sometimes easier said than done.
Make sure you're able to tell a story with your insights−don't just show your colleagues screenshots or graphs with mention volume. You're uniquely positioned to put that information into context for your colleagues and executive leaders. Advocate for what you know and the strategy you understand as best you can based on your social listening research.
Don't want to miss a single post from Campus Sonar? Subscribe to our monthly Brain Waves newsletter to get the latest and greatest about social listening in higher education delivered right to your inbox.
The post 10 Reasons Why Social Listening Should Influence How, When, or If originally appeared on the Campus Sonar Brain Waves blog.