Understanding Campus Climate through Social Listening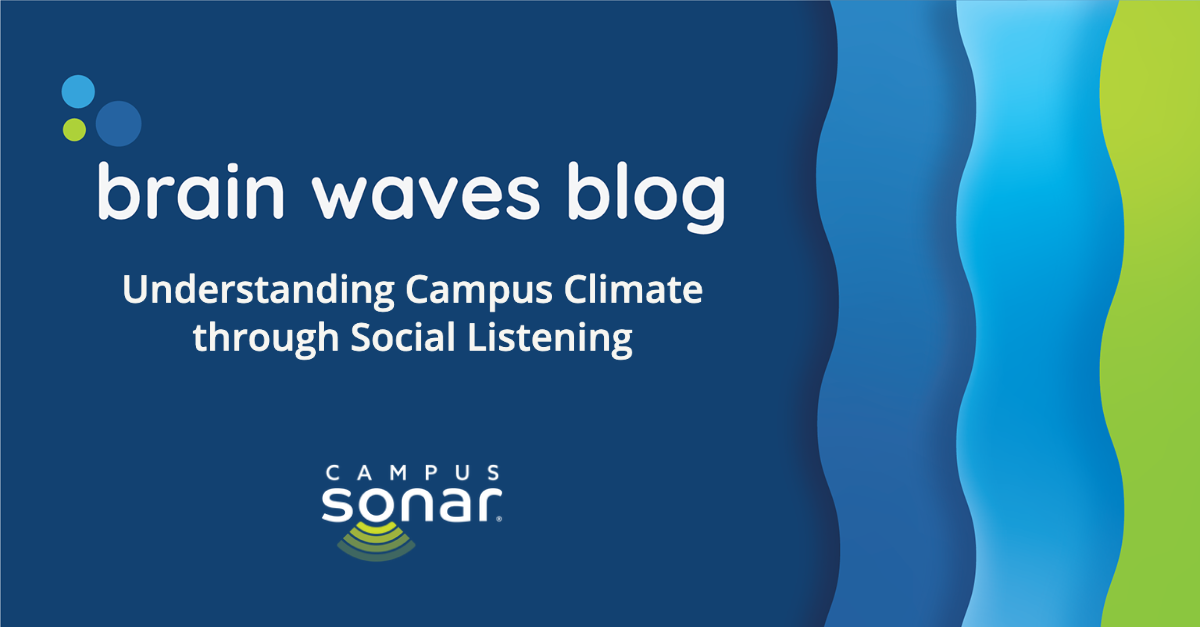 The Oh sh*t moment.
You know it.
You're thinking of it right now, because you know exactly what I mean.
It might have been the moment you opened an email, saw that a contentious political speaker wanted to visit your campus, and realized student organizations were already petitioning to stop the event. Maybe it was the moment the same controversial student on your campus made the news again. Or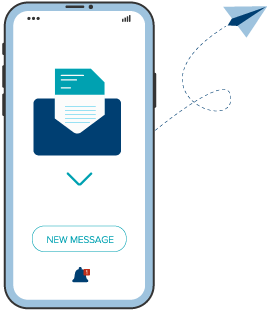 maybe it was when you were alerted that a senseless hate crime occurred on your campus in the middle of the night. Maybe it's just the thought of threats to diversity and inclusion that wake you, in a cold sweat, in the predawn hours as your phone blows up with alerts and notifications. Something happened.
These are the moments that stick with campus leaders, because no one wants their college or university to be written about like this, this, or this. No one wants that.
After the initial shock and numbness, you question the moment's impact: What effect will this have on students and their sense of community and belonging? How will this affect the school's identity right now? Will this affect enrollment? Will this immediately affect campus climate?
These are the questions you should ask during a crisis on campus. And the questions you need to answer.
Before we go further; let's talk about campus climate.
With little agreement or standardization, campus climate remains a hard-to-grasp concept (Hart & Fellabaum, 2008). Amidst the possible definitions (e.g., Grand Valley State University's definition, which is inclusive yet complex), let's instead adopt a definition of school climate. Before y'all start yelling about how school climate is not the same as campus climate, we want to emphasize that this definition is for simplicity's sake and that it encapsulates, on a broad scale, many definitions of campus climate.
NAESP's definition of school climate is as follows: "The feelings and attitudes that are elicited by a school's environment are referred to as school climate … most researchers agree that it is a multidimensional construct that includes physical, social, and academic dimensions."
Does campus climate really matter?
Um. Yes.
We probably don't have to tell you this, but campus climate is a critical component of any college or university. Ultimately, it affects student learning and development, and can impact diverse student groups on campus. Further, a better climate makes your college more competitive in the higher education marketplace. Like all other products in the market, students want their colleges to represent their values.
It boils down to this: How your campus is perceived and how it feels to be on campus both matter for your students' experiences ... and your bottom line.
How to measure attitudes and feelings.
If you're a school, college, or university that already measures climate, you probably use a survey. Once a year you send out a link and pray to the survey gods that you get a decent response rate that's representative of every campus community member invited to participate.
It's one thing to ask students via surveys or even pulse checks, interviews, focus groups, or maybe even a combination of approaches, how they perceive the qualities of various interactions on campus.
You'll get responses.
Some will be truthful.
You'll learn something from the students who choose to respond. Students who choose to share information in an overt act of information gathering and research on the part of the institution.
… But what about those organic and brutally honest conversations happening "in the wild?" How can you hear the conversations where there is no "submit" button, there's no researcher staring at you with a recorder in hand—the ones where students or staff just let it all hang out? The conversations that you, as a campus professional, wish you could bug every single building, street, bar, and cell phone within a 20-mile radius of campus to get an idea of how people really truly feel on your campus?
Through social listening, of course!
While daunting at first, in a lot of ways, the questions we asked in the beginning are answerable, especially with the burgeoning social listening industry, the availability of social listening tools, and most importantly, the knowledge and skill of trained social listening data analysts and researchers.
The intersection of social listening and campus climate IRL.
Campus Sonar social media data analysts recently completed a three-year trends analysis for a medium-sized public institution.
As we investigated their conversation we saw that over the course of a few years, the institution weathered a few moments of bad publicity that we traced back to a single student on campus. In fact, mentions of this individual accounted for at least 10 percent of all online conversation about the school during the three-year period. It was so salient that news about this student hijacked the campus conversation and overshadowed news reports of the accolades they received.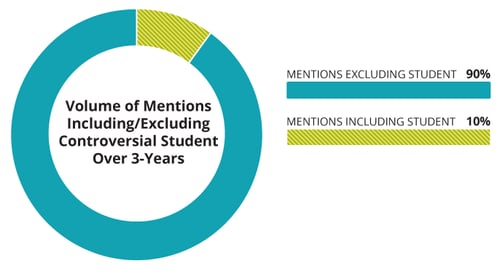 Each time the individual appeared in the news, the campus president was likely having an oh sh*t moment, wondering how this latest problem would affect the social landscape of the campus community.
If they didn't already know, social listening would have told them. The community was relatively vocal in social media on the topic, and while the school may have known it was bad, they may not have known how bad. Each negative moment built on the next.
Could social listening in the moment have helped? Probably. It wouldn't have changed the student's behavior, but it may have changed the institution's response. Through insights gained from social listening, the university could have tailored their institutional response to address specific concerns being shared; they could have identified journalists—regionally and nationally—to work with on story placements; or they could have identified which social mentions warranted an institutional response.
The analyst work on the project saw the ripple effect this student had on the feelings of those attending the school and even those outside the school—some very influential people on Twitter were also taking part in the conversation. The rhetoric about the school morphed into a conversation about how it isn't a welcoming place, but rather a place where students don't feel safe.
The incredible thing is that much (not all) of this student's bad publicity was based on actions they took off campus. But the school was pulled into the foray because the individual was an undergraduate at the institution.
The flashpoints that occurred every time the student was in the news turned into a campus-wide conflagration, causing the college to deal with a new climate, new feelings, and new attitudes, that a single student established.
Campus Sonar to the rescue!
Social listening can identify when a flashpoint on campus remains isolated or if the threat becomes more pernicious and long term, creating a lasting effect on your campus.
The next time you want to know how people feel, you can ask. Or you could just listen. Or you could do both. And Campus Sonar would love to help you with that.