How Social Listening Can Help You Stay On-Message (When You Don't Have One)
So you've got a new program to market. But instead of a message, you receive directives about where to spend advertising dollars. When you don't receive the data you need, here's how to find it yourself so your marketing aligns with your brand strategy.
Our teams and budgets might be different, but we share common bonds: time and our internal clients—from deans and program directors to unit marketing leads—who come to us with a goal and a slew of tactics when they want to advertise a new program. Rarely, though, do they come with a message.

Tell me if this resonates with you and your team as the patois and pattern of your internal kickoff meetings:
Meet with a client, hungry for students.
Explain it is about awareness. Manage expectations: you cannot guarantee enrollment.
Try to start the discussion about brand.
Hold tongue as you discuss tactics first, because that's what the client wants.
Discuss terrestrial radio, digital radio, display, Facebook, Instagram, and LinkedIn.
Don't forget retargeting. Or is it remarketing?
Explain cookies.
Discuss geotargeting and geofencing. Total geodomination.
Now, move on to SEM: branded search; explain answer boxes and SERPS.
Ask for competitors and possible feeder schools. Enrollment trends. Data, data, data.
There is no data. But they'll get it to you.
Explain building a marketing landing page with your CRM's info request form.
Hold on. The dean also wants a billboard and transit?!
We'll get back to you with those enrollment trends, though.
Shake hands. Get us the data, you say. It will help.
If you handle paid marketing for your institution, I hope you're smiling, and I really hope you're not crying. You've sat around the same conference room tables. You've asked questions about goals and you've offered advice. You've shaken your head when you left the room. You've turned to a colleague and said: "What's the brand? Where's the message? They want to spend all this money based on faculty senate approving the program. I don't even know what M.S. in Applied Social Science Scalability means!"
Your brand isn't your tactics.

You pull a media plan together and it's time for the creative. It should be the other way around, but there's no time to argue about the details—the app deadline looms and you've got other campaigns to launch. But there is no creative, and the data you asked for doesn't come.
There's just: "M.S. in ASSS. Apply now." And about 40 ads to create by Friday.
Obviously, there is no brand for a new program, but every institution and every unit within it has one. Distilling the brand down to your marketing message is the grand differentiator between blindly throwing tactics into the ether and using your messaging to make informed decisions about where you should be in the first place.
This is where social listening can help.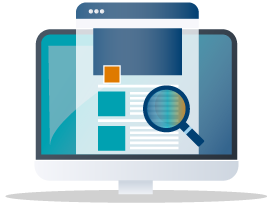 When your client can't provide data, it doesn't mean data doesn't exist—you just have to know where to look. Social listening isn't some mystical practice and doesn't require necromancy and third party analytics platforms. It can be done for free, using common sense—and it can get you a minimum viable product to help you test and learn when you need to align your message under the shelter of the brand umbrella. It can also make all the difference because the last thing you should do is launch the campaign and look for CTRs, CPCs, and CPMs to give you answers when you have no message to test.
As Jim Reische, chief communications officer for St. John's College, wrote for Inside Higher Ed, "Sadly, even within the herd, most of what passes for marketing intelligence really isn't. Facebook engagement rates tell us next to nothing about likelihood to apply."
Even though the dean's goal is butts in seats at census, the most important metrics—the most enlightened strategies—come when you can help your client find a real and resonant message to test.
Look at college social accounts. Then take it a step further.
What are people saying about the college, in general, on social media?
Check Reddit and blogs. Monitor student Facebook groups. They're out there and they're full of data—from vitriol to viable takes on the prestige of the institution, and even individual programs. What brings students to the college, and what keeps them there? You'll be amazed when you see how giving students are on the right channels about their true feelings about the institution.
Take it down to the level of the department offering the program. Even though that department's social engagement might be low- to non-existent, check to see who actually follows its accounts. What other accounts do they follow? With whom are they engaging? In what programs are they enrolled? Cross-reference to find similar follower/engagement trends. I've often found that while individual paths to a program can be too dissimilar to extrapolate trends, the common bonds can always be found in motivation and outcomes.
Dig deeper. Who will teach in the new M.S. in ASSS? Read their faculty profiles and blogs. What do they research and where do they publish? Are there any thematic similarities that align with student motivations? What do they bring to the table in terms of messaging? How are they regarded on Rate My Professors?
Who are your competitors? What are people saying about those programs?
Meet with the professors. They're in the next building and they want to talk to you. Who do they think would be most apt to enroll? Why? Social media platforms are tools. But real-time interaction can give you real-time marketing solutions that you might not be able to find online—and too often we forget to collaborate with faculty, who can be immensely helpful.
Now, funnel it all back up to the college's overarching message and brand attributes. Find the trusses between your data and your brand strategy. What promises does the college make that this new program might be able to keep?
An example of listening to guide the message.
In 2017, during my time as an assistant dean at Temple University, we launched a Master's of Public Policy (MPP) in a cutthroat MPA marketplace. Not only did we need to explain what an MPP was, we had to compete with the University of Pennsylvania, Villanova, and five other MPA programs within a 100-mile radius. In addition, we had to launch the program on Temple's Center City campus; which meant losing the clout of the main campus experience. We had a $20,000 budget and needed 15 students.
Ultimately, that first campaign hinged on three brand pillars: student motivation, location (yes, location), and the adjunct faculty teaching the program. Whereas our competitors touted cohorts and prestige, we had a distinctive opportunity to shout location and utility, which dovetailed with a branding study our team executed. The branding study found that the three reasons undergraduate and graduate students chose to attend the College of Liberal Arts were location, variety of programs, and motivation to make a difference.

First, the Center City location sits across the street from City Hall—which was a boon considering that a large number of students enrolled in competing MPA programs happened to work for the government. Mind you, the program director provided our team with all the data we needed, which isn't always the case. Second, the adjunct faculty our political science department enlisted to teach the program included a who's who of local policy wonks—including Philadelphia's current and past directors of finance, as well as its current budget director. We put their names and headshots on the marketing landing page, and weren't afraid if users chose to click away to read their bios, either. We spoke to enough political science undergrads, both online and in person, to know that they wanted to make change, not just get a degree—and we knew they were reading Billy Penn and other niche online publications. We also followed our faculty online. While their social media imprints were non-existent, they were earned media darlings—which meant we had headlines and quotes on our side.
As for the message, we distilled college-level branding—"This is Our Life's Work"—down to the program level, keeping those brand pillars in mind: "Create change steps away from where policy is made."
We went live with paid search, Facebook, display, and some key out-of-home placements, including a marquee billboard on I-76 that happened to be placed in time for the Eagles to make their Super Bowl run. We exceeded our enrollment goal.
The MPP launch was successful because we had access to people, data, and a program director who willingly let our team guide the message before we spoke a word about tactics.
Find the data you need to build your message.
Unfortunately, this scenario is the exception, not the rule.
Ideally, social listening should be part of the criteria before spending a penny on paid marketing—and our ability to consistently advertise our new programs on-brand depends on it. But when we can't even get benchmark data to help us message for new programs; when we're confronted with tactics first and creative second; it's on us to jump into the social trenches and find the data we need.
Now, write a couple of messages and test them. Because your creative is already due and your client expects results from those tactics.
It's not optimal, but you'll already have the messages you need to optimize.
Don't want to miss a single post from Campus Sonar? Subscribe to our monthly Brain Waves newsletter to get the latest and greatest about social listening in higher education delivered right to your inbox.
The post How Social Listening Can Help You Stay On-Message (When You Don't Have One) originally appeared on the Campus Sonar Brain Waves blog.