Campus Sonar and SCUP Launch Strategic Partnership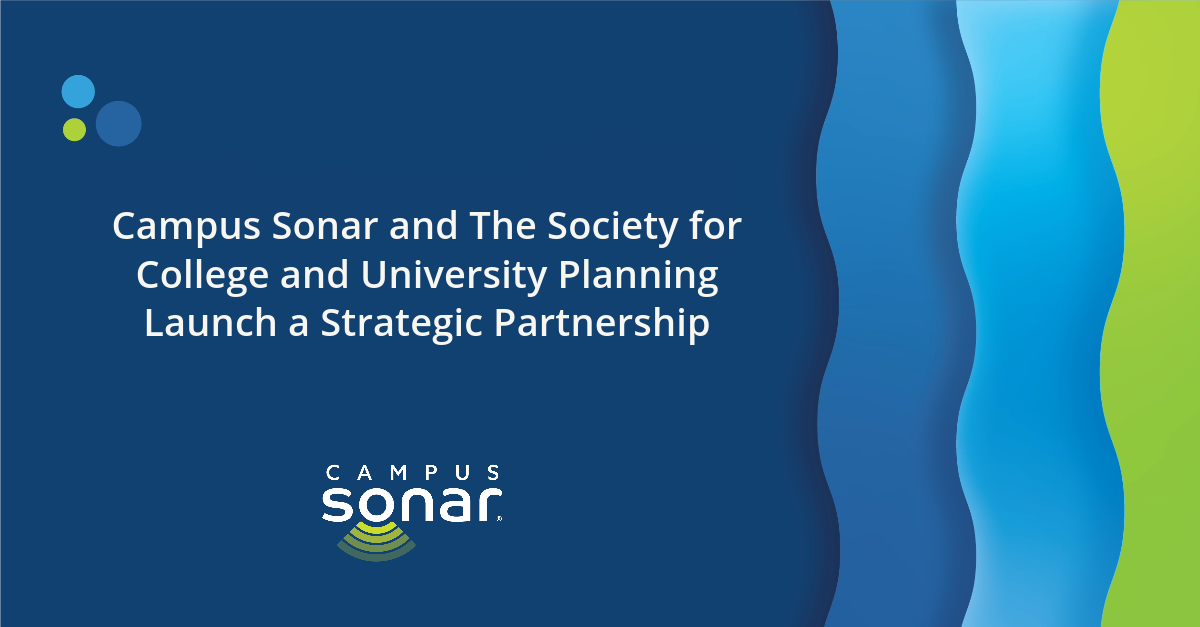 A Collaboration Dedicated to Growing a Diverse Community and Helping Professionals Transform Higher Education
Campus Sonar and The Society for College and University Planning (SCUP) are collaborating as strategic partners. This partnership focuses on elevating SCUP's strategic communications, informing thought leadership, and evolving research and innovative resources to members.
The goal of the partnership is to guide SCUP toward increasing organizational capacity for transformation by conducting innovative social listening research and supporting the development of goals and target audiences, creation of a communication strategy, and engagement with the association community on the issues that matter most.
"As we prepare to release a new strategic plan for the organization, this partnership will be critical to our success as we grow a diverse community, gain a wide range of insights, and help professionals transform higher education through the integrated planning approach."
— Mike Moss, President of SCUP

"Campus Sonar helps higher education organizations become more audience-centric, and I'm thrilled to partner with an association that centers the needs of its current and future members—and the students they serve—in its transformation strategy. Every conversation we've had with SCUP leadership leaves both groups energized for the positive potential of this partnership."


—

Liz Gross, CEO of Campus Sonar
Campus Sonar is a higher education agency dedicated to helping campus clients reach strategic goals, with a vision of rebuilding the public's trust in higher education. SCUP is a professional organization dedicated to all types of higher education planning, with a goal of using a data-informed process to completely change the way higher education professional associations deliver value.