5 Tips for Making the Most of Yield Season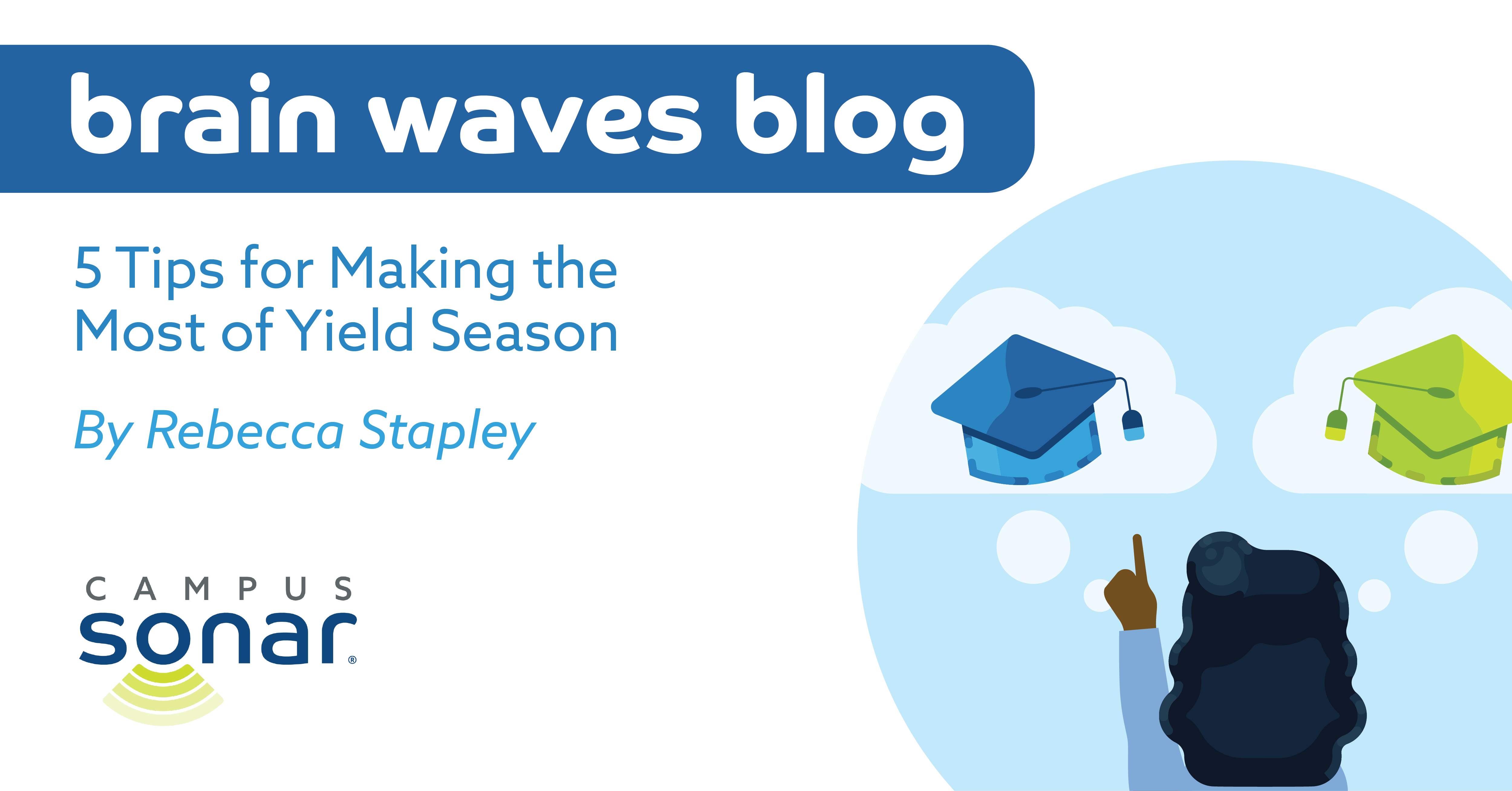 February is a month of valentines, galentines, and if you're in admissions, yieldentines! Yield is the stretch of time between students receiving their admissions decisions and choosing where they will deposit and, ultimately, enroll. While decision day on May 1 once signaled the end of yield, at many institutions this is no longer the case. Some students will deposit at multiple schools, and summer melt with ongoing offers is a new reality for many admissions teams.
With these shifts, yield is an even more critical time for both admissions teams and prospective students, and it can be challenging to find congruence among the two. Empathy and social listening insights are powerful tools for building a connection between student needs and enrollment goals. Used together, they provide help and understanding for students while building a community that has the power to translate to a robust incoming class.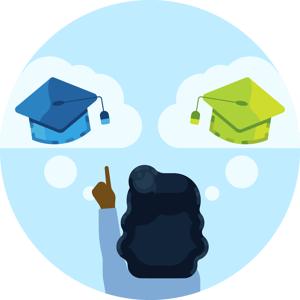 In our recent report on admissions conversation, we looked at sentiment by student journey phases and found that as students shift from prospect to admit, there is a surge of joy and excitement, but also an undercurrent of fear and sadness.
Understanding both positive and negative emotions around the yield phase plays an important role in creating an informed and effective strategy. While certain commonalities and themes exist, the best strategies are unique to your institution and target audience. Here are five tips for yield based on our online conversation research analysis.
Actively look for conversations and listen to what emerges. This includes everything from online conversations in Reddit r/ApplyingToCollege to persistent questions asked by your incoming class on visit days, or your own accepted student communities. Even consider the themes your financial aid team sees in this particular yield cycle. These conversations give an unfiltered view into the decision making process going on behind the scenes and allow you to adapt and strengthen your response both online and IRL.
Build community. Be a connector for your accepted students and your campus body at a time when they crave it the most. It's not enough to create an online group for accepted students; think about how to maintain and sustain safe spaces for questions, concerns, and celebration as students make their decisions. This includes offering support and resources to the folks who monitor, respond, and keep the conversations going. Select and train current students and campus partners to respond to conversations with accepted students and encourage them to facilitate and nourish relationships as they begin to emerge. It also means knowing when to back off and allow things to evolve organically. Are your accepted students suddenly sharing their social handles or creating their own groups/chats with one another? Let them. Just as we seek different people to meet different needs in our lives, so do our incoming students. Offer support without stifling their freedom to connect on their own terms, in their favorite digital spaces. Even better, think about unobtrusive, fun ways to meet them there, even if it's in the periphery.
Be aware of your blind spots. As you listen to conversations and questions, willingly acknowledge and address weaknesses that appear. While difficult to swallow, this information is gold. These flaws could be anything from breaks in digital communication to students and/or parents at different phases of yield to on-campus barriers that over complicate the transition from accepted to current student. This may include things like the tone and cadence of communications coming from outside enrollment and marketing teams. Housing, campus safety, even IT all have a role in how we interact with our admitted audiences and shape their opinions and decisions whether we like it or not.
Speak to concerns. When accepted students share their vulnerability and uncertainty, let them be heard and answered. It's not enough to acknowledge that these concerns exist—anticipate them and prepare proactive and thoughtful communications to ease their anxieties and fears. Our report found that some of the top negative topics and hashtags related to financial aid, student loan debt, and mental health. Is your team ready to talk about these topics and resources with admitted students? Are there current students who can add their stories to the narrative? For each admit who has the courage to talk about these issues publicly, there are hundreds more, quiet on the sidelines, anxiously awaiting a response.
Capture positivity. Our research supports that as students make their decisions and continue through the enrollment funnel, the mood becomes one of triumph, excitement, and pride. When they're accepted, and/or make the decision to attend your school, they want the world to know and so do you! Can you make it easier for them to share their excitement? An accepted student hashtag, fun branded vinyl stickers, or a simple RT with a personalized comment are all ways to amplify and spread the word. Get creative in your approach, and let your new class know that you're just as excited to welcome them to the campus community! Also, remember that not all students will remember to tag you in their acceptance posts, so it's important to proactively look for these mentions and rock your social listening skills like a yield detective. Enthusiasm is contagious, and the most powerful influencers are the students who have already fallen in love with you. Find, share, and join them in spreading acceptance joy!
Check out our full report, Social Listening in Higher Ed: The College Admissions Journey, for even more audience insights. Wishing you all a happy, healthy yield season!