It's now commonplace for people to vent on social media when they have a less than desirable in-person or online experience with a brand or business. Turning to Twitter to ask general questions—even those with seemingly easily searchable answers—has also become a norm.

In higher ed, this might mean: I can't find a parking place. When is the deadline to complete the FAFSA? Where do I purchase my meal plan? I didn't receive my admission decision yet. When is the bookstore open?
When higher ed social media managers stumble across comments like this, they're likely to respond in some way. But, at your campus, is providing customer service something you do only when tagged/mentioned? Only answering questions on the fly when found? Or do you have a process in place on how issues, large and small, are discovered, handled, and, ultimately, solved?
Campus Sonar spoke to a few social media experts about the ways they're formalizing processes on campus to be more proactive and collaborative when handling customer service issues. Having a process helps shape institutional priorities and strategies, and strengthens your reputation.
Jeff Stevens, assistant web manager for content and social strategy at UF Health, says his team developed a response matrix to help them address complaints and concerns found on social media. These detailed plans may help with decision-making, such as when the social media manager can handle a comment on their own, or when should it be elevated to another office. Or perhaps it addresses when a media relations person or a senior leader should be made aware of a concern.
"Without having [a plan] in place, it's hard to get to the right people," he said. "Before we had a good structure, the longer [a complaint] could sit there, and the more it could snowball."
That's where being proactive comes in. Listening more, and in more places. Being more prepared, and preparing more people to be part of the process.
Listening Where Your Customers Are Talking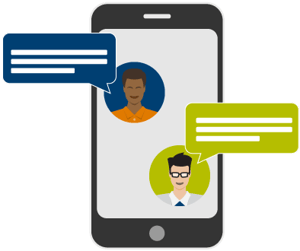 The first step to using social listening effectively as a customer service tool is to know where to listen. For Lisa Catto, media relations and social media manager at Western Oregon University, it's Twitter. Hillary Green, digital specialist in the office of institutional advancement at The University of Texas, Arlington, sees a lot coming in on Facebook Messenger and Twitter. Stevens dives a bit deeper. He explains that a lot of healthcare organizations may reply only if tagged.
"We're more proactive," he explains, adding that he and some team members monitor a few local, closed Facebook groups. One in particular he describes as a Yelp-like concept where residents of Gainesville, Florida, can share their personal experience with local service providers.
"If they have a problem, or perceived problem, that's where they go to air their grievance," he explains, adding that these groups, while private, are not small. One contains more than 28,000 members.
For Stevens, since these private channels can't be easily monitored using automated tools, it's often a time-consuming effort to keep up manually. But the alternative, leaving negative comments sitting out there in plain view, isn't ideal either.
Despite the time involved seeming like a full time job in itself, monitoring these channels has been effective.
"We've been able to capture a majority of the major issues that occur," he says.
Elevating Issues, Preventing Issues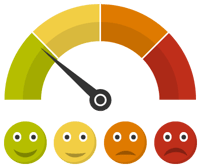 Knowing what your customers are likely to talk about helps prepare you to provide quick, helpful service. And knowing how they're feeling is equally important. For instance, since Stevens deals with a lot of patients visiting trauma centers, he knows many people who vent on social media are in physical pain and will take a delay in care personally. Being aware of this, his team understands they need to keep empathy at the forefront.
Green says that ideally she can take a "the buck stops here approach" meaning the social media manager will understand the concern and answer as soon as possible. This typically involves acknowledging and addressing the issue publicly and then, if necessary, asking the user to direct message more information: name, student ID, and contact number or email address. This way, if Green does need to elevate the concern to another office, say financial aid, her colleagues will have the details they need to dig into the student's question right away.
"We noticed quickly that without those things, no one can help the student," Green says. "So we ask immediately."
Green explains that she—and her social media counterparts at other colleges and universities—aren't paid to know the ins and outs of everything related to student services. But, she knows who is.
To help respond to student or parent concerns in a timely manner, she relies on colleagues throughout campus. While she'll reach out to people from time to time on a one-off basis, she has two regular contacts in each of her primary groups: admissions and financial aid. It's likely because of this formalized collaboration that, last semester, she felt they did the best job at handling customer service on social media yet since she began at the school.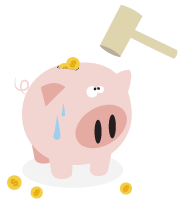 Catto also collaborates with colleagues. For example, she sees students post a lot about money concerns.
"Things like late fee charges on their accounts, complaints that the financial aid process is moving too slow, or unexpected bills," she says. For these issues, she'll usually encourage users to contact a particular office directly so they can talk about their specific situation. She facilitates this by sending them a direct link to the department page and points out the contact information.
Further, she says if the best-suited department to address the issue is active on social media, she'll tag them in her reply as a prompt to get the other office to address it.
"This happens most often with our IT help desk," she says. "Otherwise, I'll screenshot the post and email it to the head of the department(s) connected to whatever the issue is about."
Catto may elevate posts that include complaints about specific individuals, comments about quality of classes or customer service, sensitive issues, or potential threats.
"I would rather be safe than sorry, so I err on sharing more things than maybe I need to," she says.
Preparing Colleagues and Setting Expectations
Being aware of potential issues ahead of time—and having a response plan ready—is an ideal way to arm those on the front lines. For example, if an annual tuition increase letter is going out to parents, notifying social media managers is smart. But what's even smarter is equipping them with appropriate messaging, which helps with response times and accuracy.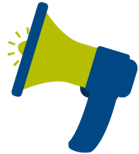 Catto says social media is now part of her team's proactive issues planning.
"If we're announcing a policy change that may upset people, I plan to monitor social media for chatter," she says. "I also usually give a heads up to the major campus accounts, like admissions or alumni, that may see talk about something, and I ask them to report back anything they see."
Another way to set expectations is to explain to or remind users what you can and cannot discuss. For example, Stevens works within a healthcare system, an industry with heavy emphasis on privacy. (This means his response protocols may be more rigid than other higher ed institutions thanks to HIPPA laws.) For this reason, the social media manager may not be able to help users, but rather, they can get them to the right place, which, in his case, is often the proper patient advocacy department.
Stevens says that sometimes, though, people will turn to social media after they've already tried to seek out help on their own; maybe they didn't get the assistance they needed or weren't satisfied with the results. In these cases, he says he modifies the response plan a bit. This could entail figuring out a new way to respond or reaching out to the office to confirm the patient was helped and/or to let them know the issue may not yet be solved.
Using Social Listening to Improve Future Customer Experiences
Years ago I worked for an e-commerce development company which also offered a call center division where we'd handle customer service for online stores that did not have the capacity themselves. Our call center managers helped reduce expenses for our customers by tracking the most-asked questions; when we spotted trends, we'd suggest they update their web content or add new features to their stores to address the questions BEFORE the customers had them. This reduced call times (our clients were billed by minutes) which made our clients happier, but, in turn, it also made our clients' customers more satisfied with their shopping experience.

I provide this anecdote because, while it's something some in higher ed may already be doing, we should all strive to share information across departments as a way to improve customer service. This means we can use social listening to shift how we may be doing things now: we can get ahead of common customer service issues by setting better expectations for our audience. Creating better written and organized web content, clearer forms and instructions, and more convenient contact information could result in fewer Tweets and Facebook posts asking for help, which means less time and effort spent tending to customer service issues.
Higher ed is notorious for its silos. Green says that social listening for customer service is one strategy to help break down those barriers. For example, her team now takes recurring questions posed on social media into consideration during web redevelopment projects. She also goes out and talks to staff members about what's new or different in their worlds so she can be better prepared for new questions and concerns. Likewise, she also shares what she is often asked on social media so those offices can consider making changes, such as elevating once-buried details. One example, she says, is students often want to know: "When will my financial aid deposit?"
Stevens is also an advocate of sharing information. He and his team compile monthly reports that include conversations they've witnessed and the lines of service that are involved; they'll even include community sentiment of interactions. They also include positive experiences so that senior leadership is aware of the good that can happen on social channels.
Reducing Time Responding Means More Time for Other Tasks
The time and effort of providing customer service adds up: finding messages, researching solutions, replying/conversing with users and colleagues, and following up. On the busiest days, Stevens says he could see more than a hundred mentions in the community Facebook group. With a small social team, this can eat up an enormous amount of time. Time that could spent on other duties.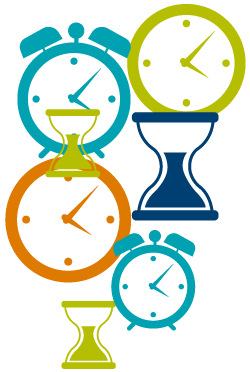 Time isn't the only challenge to addressing customer needs in a real-time way. Catto says she'd love if more campus leaders accepted and honored the important role that social media plays in our lives now.
"We need to be able to respond quickly and take social media conversations seriously. Even if it's to say that we're sorry if we don't have an answer for them," she says. "I hear so many stories about social media managers being told not to respond to negative things, or to wait days until a thorough response could be prepared."
Stevens agrees. "I would love to see more organizations that empower social media managers to do more," he says.
When it comes down to it, sometimes it's not only the lack of empowerment: but also the lack of manpower. With many social teams being small or one-person shops, there's only so much listening and responding a school can do with limited resources and buy-in.
Perhaps Stevens sums up the idea that increased manpower can lead to increased quality of customer service best: "You've got to have people to enact whatever needs to happen."
Don't want to miss a single post from Campus Sonar? Subscribe to our monthly Brain Waves newsletter to get the latest and greatest about social listening in higher education delivered right to your inbox.
The post Social Service—Shape Institutional Priorities By Meeting Customers Where they Are originally appeared on the Campus Sonar Brain Waves blog.