Something New from Campus Sonar: Introducing STREAM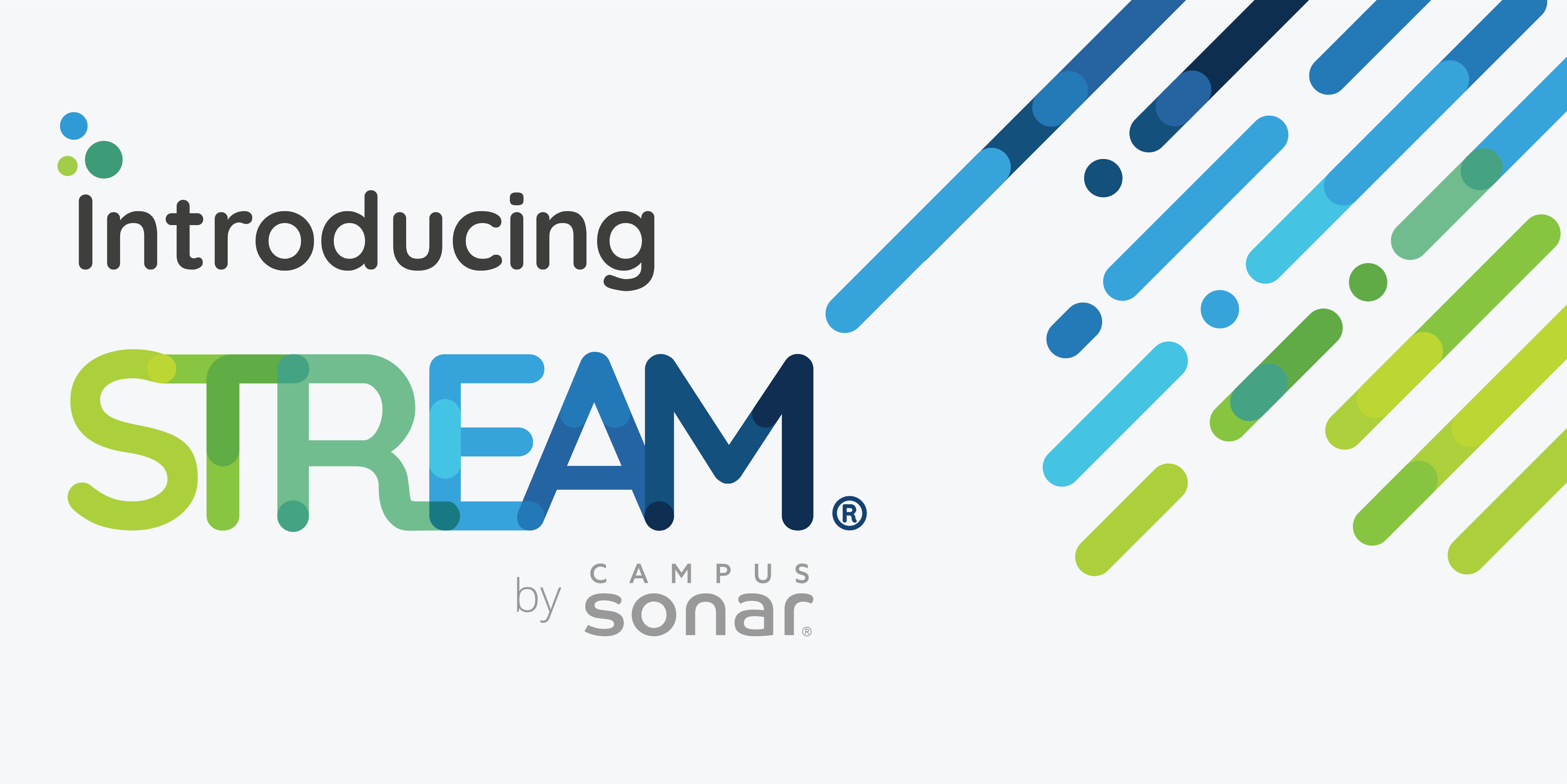 If news about politics, the virus, or messages from angry family members about Thanksgiving plans has caused you to avoid your phone, you may have missed our big announcement. After months of secrecy (no one caved, though Liz came close), we were finally able to announce STREAM, by Campus Sonar. Steve, Master of the STREAM Team, shares more about how we accidentally started another business at Campus Sonar with the main goal of making you smarter.
Online Is the Room Where It Happens
Research has always been at the core of Campus Sonar. As a services-based agency, much of our research is tailor-made for one specific campus. But since our founding, we've made it a point to create and publish social listening research for the industry at large. When we started releasing primary research, we honestly weren't sure how it would be received. Reports like our look into The College Admissions Journey, our research into the Twitter Influence of Campus Executives, and our 2019 Online Conversation Benchmarks for Higher Education report. Insights like our Coronavirus Higher Education Industry Briefings. We Sonarians nerd out over this sort of data, but would you?
The resounding answer has been "heck yes!" which is a joy to see play out. We've also heard ways we could improve the experience of sharing such hefty insights, ways to make them even more digestible. We've heard how these insights have served as low-key professional development for some folks.
In previous years, we released our reports once per year. Among the primary reasons for that was the fact that once per year was about as much as our small agency could handle. We identified, cleaned, and analyzed massive chunks of data in these reports.
And then the world changed in March. And so did our research. On March 11, we released our first short-term research, on conversation taking place related to COVID-19 and higher education. We released 14 research updates over the next 11 weeks, pouring our team's resources into agile analysis and insights that would benefit this industry. The response was overwhelming.
So many of you told us how important the Coronavirus Higher Education Industry Briefings were to help you navigate the spring. We desperately wanted to provide more timely insights into what matters most to you—brand/reputation, prospective students, and alumni… and anything else that may capture the attention of higher education in the future (not another pandemic, please).
Although social distancing kept us apart, our creative minds came together. In April, we started doing what we do best—listening—and over the summer, we workshopped how we could combine our industry-level insights with the community we love in a new way. The result?
We're Bringing You Into the Room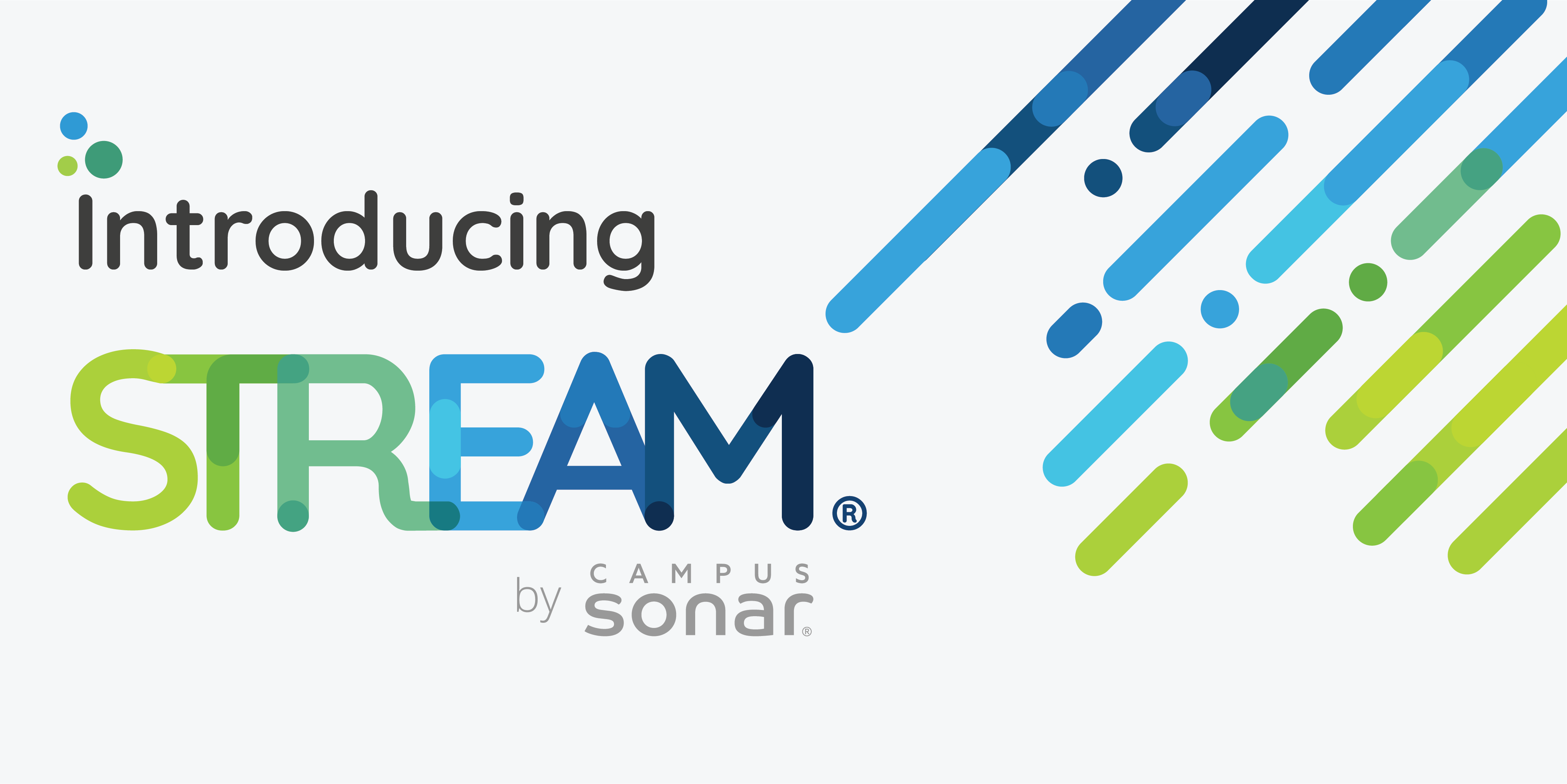 STREAM, by Campus Sonar is our newest service offering—an annual subscription that empowers members to make informed, timely decisions based on our social listening data that addresses core areas of higher education like:
Recruitment and yield
Reputation and branding
Alumni engagement and fundraising
STREAM is founded on the agile research updates you asked for, but it's so much more than that. Our reports will be paired with blog posts, research briefs, infographics, webinars, and more to help members digest the data. Our insights are timed to align with campus strategic priorities throughout the year so members can create those strategies based on current and relevant data.
As you enter yield season, for example, you'll know what prospective students were talking about with their peers this fall. You'll learn how to benchmark your online reputation with campuses similar to yours. As you plan your annual fund appeals, you'll know how alumni have been talking about their connection to their alma mater.
With STREAM, we want to make you the smartest person in the room. And that won't just be from social listening insights. With STREAM, you'll be joining a private community of like-minded campus pros and have access to one-on-one interaction with Sonarians. Combined, you'll have regular interaction with peers who will become your go-to colleagues when you need a second opinion.
What You'll Find in the Room
STREAM, by Campus Sonar, launches in January 2021. We'll kick the party off with our Benchmarking Study, released on January 5. Our benchmarking series is for marketing and branding professionals who need to establish expectations for "normal" online conversation. It may reinforce that you're on the right track, or uncover areas where you lag behind peers.
The rest of January provides a look into the key aspects and publishing cadence of STREAM.
On January 11, we'll publish a deep dive into the relationship between social media and the news. On January 19, we'll host our first webinar, reviewing highlights of the Benchmarking Report with Sonarians and industry experts. On January 25, we'll share an infographic explaining the five key takeaways from the state of higher education conversation.
But we're not done. On January 27, we'll host our first Sonarian Office Hours, opening up the floor for conversation regarding social listening and brand/reputation. And then on February 1, we'll release our final supporting blog post, with special attention paid to athletics and its impact on brand and reputation.
And that's just the first of eight research reports scheduled for 2021.
How Do I Get Into the Room?
A STREAM membership is affordable for campuses of all sizes and their agency partners. Learn more about STREAM membership plans and becoming a member.
This post originally appeared on Campus Sonar's Brain Waves blog.