Last month, I attended my first ListenUp EDU event as a #Sonarian—an event that ditches the typical conference agenda of long presentations and activities we've all done 100 times at conferences. Instead, ListenUp focuses on short, impactful, interactive presentations and group engagement to develop ideas and tools to bring back to our teams and organizations to move change forward right away. The topics focused on exploring how listening, service, and trust-building can accelerate student success, alumni engagement, marketing and communications, and advancement. I came away with many ideas, an expanded network of amazing professionals, and a weaving loom.

Here are my five key takeaways from the 2019 ListenUp EDU event.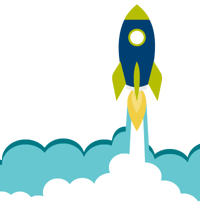 Higher ed is filled with intrapreneurs—folks trying to innovate within their organizations. And it can be really hard to innovate, especially working across silos, walls, and divisions. But our goal doesn't need to be perfection. We need to work to identify those silos, walls, and divisions so we can understand the mindsets of others across the institution and begin sharing experiences and building a common ground. We all know the work is worth it because we know the impact higher education can have on students' lives and the communities they're a part of throughout their lifetimes.

We're all familiar with the challenges students face when they're deciding on and attending a higher education institution. What we might not all know are the questions and challenges students face before they even get to that point that can influence those decisions and experiences. Questions like What if I get sick? or How much sleep do I really need? or How many times do people change majors? We can design student experiences, so we should think about and work toward how we can use elements of creativity to create more inclusive environments.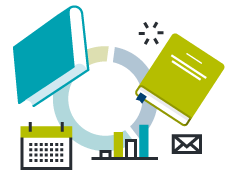 Sometimes, we can sell ourselves short. How many of us have thought at one point or another that we're unqualified to do a job or don't have the right experience to be included in certain conversations? We're more than our job titles and we have specific expertise to bring to our roles and the conversations we're in. Explore your specific life experience and consider how you might bring it to your work in a new way.

We talk about listening a lot—especially at Campus Sonar. ListenUp helped even those of us who have built careers around it see that there's always something new to listen to. Coworkers, students, culture, frustrations, stories, ourselves, etc. We should never stop listening, and working toward truly hearing to understand where we can make a difference. And making a difference doesn't have to be a gigantic event—it can be as simple as giving your body a shake when it's telling you it needs to move or making time to truly listen to someone's story (and maybe repeat it back to them in a way that they feel newly heard).

Everyone listens and learns differently, and art can be a great way to put people at ease and open doors for communication, collaboration, and good old-fashioned fun.
Community is so important. We're all surrounded by others trying as hard as we are to make a difference, and when you're able to join together to talk and collaborate, real change can happen.
If you want to read more about this year's event, check out the #ListenUpEDU backchannel. Attendee Alex Aljets also shared her experience on LinkedIn Listening to Learn & Innovate: Reflections from a Non-Traditional Higher Education Event and Switchboard, or co-sponsor, shares conference reflections. If you're interested in attending ListenUp in 2020, register to stay informed.
Don't want to miss a single post from Campus Sonar? Subscribe to our monthly Brain Waves newsletter to get the latest and greatest about social listening in higher education delivered right to your inbox.
The post Top Five Takeaways from ListenUpEDU originally appeared on the Campus Sonar Brain Waves blog.