A great week of events kicks off today! If you missed anything, you can follow along here for a Campus Sonar unboxing, team meet-and-greet, and snippets from The Higher Ed Social Listening Handbook.
Welcome to #CampusSonarLive Week!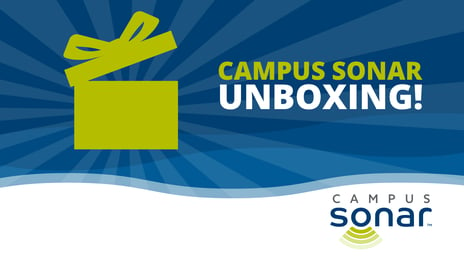 What is Campus Sonar unboxing, you might wonder? We're all about the people who power us at Campus Sonar. Watch our video to find out more!
P.S. Watch out for the confetti!
Meet the Team
So sometimes when you think you're live, you're not. The internet works in mysterious ways—even for us internet-savvy folks at Campus Sonar. If you missed our fake live video this afternoon, you can still meet the team and learn lots of amazing things about the humans behind Campus Sonar.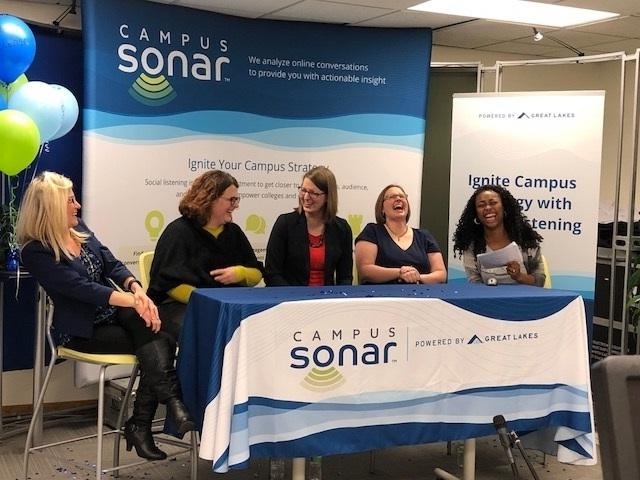 Some fun things you might learn:
Liz's all-time favorite meal and dessert.
Amber's favorite book—and, no, it's not all the books! (But close.)
The only capital cities Emily hasn't seen, also don't miss the nerd move.
What Ashley has been known to sprinkle.
In addition, you'll learn a few other things like what you'll get as a campus if you sign on as a client—and what the future goals are for Campus Sonar and higher education.
Handbook Spotlight: Identifying Influencer
Liz has a fireside chat to discuss influencers and how you can incorporate voice of customer into social listening on your campus. She walks you through why influencer marketing matters and what it is.
You may have noticed that people are turning to the crowd or the internet to help them make decisions—other people's opinions have an influence on a person's decision. Now in the age of social media, influencers are everywhere. But you can use influencer marketing to harness the power of peer trust and achieve your strategic goals.
Want to learn more? Liz details the qualities of an influencer, benefits, case studies, and best practices.
Watch the video or download The Higher Ed Social Listening Handbook.
Check out the #CampusSonarLive Week schedule for the rest of the week's events.
The post #CampusSonarLive Week Day 1 originally appeared on the Campus Sonar Brain Waves blog.